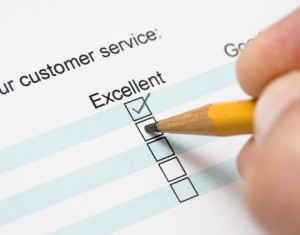 Winning back a lost customer will always be a challenge. As a salon owner, losing a valued customer can be frustrating and disheartening. The key to winning back a lost customer depends on your ability to find ways to turn a lost customer into loyal, long-time customers who will refer friends, relatives and business associates to your business.
The consequences of losing customers can be devastating . You lose potential referrals, your salon's reputation, and potential loyal customers with each dissatisfied customer. Losing just one customer and their family over the course of the year can cost you upwards of $3,000.00 per year in lost revenue.
The real damage, however, is the negative word of mouth publicity within the community.
There can be many reasons why clients may be dissatisfied with your salon or one of your staff members . Perhaps they experienced poor customer service on the part of their hairdresser or were kept waiting too long. Or the opposite: maybe they followed one of your former staff members to another salon due to employee turnover because they preferred them over your salon. perhaps lack of communication between hairdresser and customer. Maybe  your competition is getting better.
Make sure you develop a thorough client retention system  or follow mine found in my management books or follow.
Whatever the reason, your challenge is to find out why they did not return and try to win back their business.
The good news is, it's actually easier to win back lost customers than to gain new clients who have never visited your salon. Why? For starters, your past clients already know about your salon and are familiar with your services. They probably even live close to your salon. Keeping your current clients happy, finding ways to lure back past customers, and creating positive word-of-mouth advertising results is a far better cost effective way to market your business.
Your best bet for your business is to win-back your lost customers. Here are the three best strategies to doing so:
Win-back Lost Customers Strategy #1:
Turn Goodbyes into Hellos
Ever so often, pick up the phone and call customers you haven't seen in awhile. A quick call to say you've missed them will go a long way toward restoring their trust and confidence. It will also give you the chance to seek out feedback, listen to their responses, and make the appropriate adjustments and improvements. Then make them an offer they can't refuse!
Another great way to win them back is to  write your lost customers notes about how much you appreciate their business simply saying we miss you.These small measures can transform your clientele interactions from being business transactions into a personal experience, which will keep customers coming back for more service from your salon.
Win-back Lost Customers Strategy #2:
Use Change to Your Advantage
Sometimes your clients will want to try a different hairdresser in your salon, but feel embarrassed or intimidated; rather than embarrass themselves they try another salon. It is essential that  your customers know you encourage all customers to feel free to select or change hairdressers in your salon at any time. All you have to do is post a simple sign at your front desk that says something like, "Please feel free to choose from any of our stylists." Your unconditional satisfaction is all that matters to us, not our egos.
Win-back Lost Customers Strategy #3:
Focus on Your Follow Up
Make sure you collect addresses, phone numbers, and email addresses from everyone who patronizes your salon in your private salon's data base. Regular, ongoing contact with customers  using email marketing or social media is a proven way to build strong and lasting relationships which will result in a decrease in lost customers. Try mailing a postcard or personal letter every few months, or perhaps a monthly or quarterly salon newsletter. Email is the easiest and least expensive way to communicate with your clients. When your lost customers receive a note from you now and then, they'll remember you. And over time, they will be more likely to visit again—especially if you exceed their expectations and offer them an incentive.
Finding new clients may be difficult and costly, but keeping them loyal to your salon doesn't have to be. For more tips and ideas on client retention, be sure to sign up for my upcoming seminar, where I'll be giving you and your hairdressers the tools you need to turn a profit in today's tough economy.