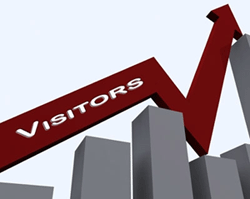 " Progress begins with getting a clear understanding of your obstacles."
Jon Gonzales
As many of you are aware, the beauty industry has changed dramatically these last few years,salon owners are facing many challenges; the costs of owning your own business will continue to escalate; new wage and overtime regulations,many of our beauty schools are being either shut down or being targeted by the department of education and the department of labor.  Proposed government and state tax increases, government  targeting the beauty industry for audits,and an uncertain business and competitive economy,
Another factor that is causing more strain on small business owners and the average American is the rising costs of living. The list of challenges goes on and on. In my opinion, the only way we are going to combat these challenges is to raise prices by creating a demand for our services.
If we are to accomplish this goal, we must raise our standard of educational excellence and create high end salons and hairdressers.
Despite these coming challenges I feel well managed salons will prosper, provided they are well managed and receive the information needed to make informed business decisions. Studies show only 7% salons ever make it past 7 years,this need not happen to you.
I suggest you start now if you want to grow your salon and improve profits. I urge you to attend my intensive 2 day business seminar on July 11-12 in Las Vegas. Click here.
Adversity always present fantastic opportunities and possibilities for entrepreneurs who are determined to make their business grow and their team successful. Join me and other like minded salon owners for two days that will help you meet and over come these challenges with confidence.
The following tips will help you get started:
Goals —clearly define your goals for not only your business , but also your personal and financial goals. Without a road map, your salon will drift aimlessly.
Educate Your Team – invest in your salon greatest profit potential —- educate your team. I will be presenting my all day personal development seminar for staff and beauty professionals on Monday September 19 in Las Vegas. Click here.
Create Value — in your services by working hard to exceed client expectations. Make sure your staff understands the power of customer service. Loyal customers and referrals will be your reward.
Lost Customers — are the easiest to get back, simply send a note with an offer by saying we miss you. If they do not respond ,a phone call will be helpful. Let them know they are always welcomed back. Make them an offer they can't refuse.
Marketing — Start planning you're yearly marketing strategy, especially for the slower months. If you need more clients, stay focused on keeping existing clients and gaining new ones.
Social Media and Email Marketing : Take advantage of social media and e mail marketing. take advantage of all the free tutorials available to you.
You may want to consider hiring a social media manager
Staff Evaluation— measure performance of each staff member based on return customers and referrals. All your efforts of attracting new customers will be meaningless if certain members of your staff are not performing. Negative word of mouth advertising affects everyone.
Overhead Expenses – the easiest way to improve profits is to evaluate and cut expenses.
Define Your Market – what type of client and income level do you want to attract? Do you want to attract a Wal Mart client or a Nordstrom client? You should conduct a demographic study and make sure you measure your results.
Despite these challenges,I feel the future looks bright. You will probably win by default because many salons will fail because far too many owners are in denial unwilling to change are always looking for excuses to fail. You need not be one of them.
My salon management books for salon owners will be very helpful and help you grow a success business, check them out. Click here.