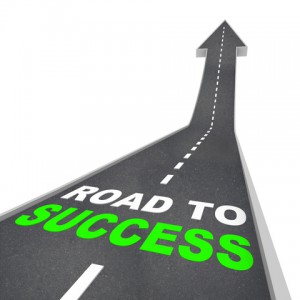 "You're graduating from beauty school — now what?"
Congratulations for choosing  a career in the beauty profession as your chosen profession. You have chosen a profession that offers unlimited opportunities provided you know what it takes and have what it takes to be a winner in a profession that can be fulfilling, challenging and potentially financially rewarding. As you proceed  with your school education you need to ask this question, now what? what is your next step?
Sadly many new beginners fail to maximize their full learning and earning  potential due to unrealistic career and earning expectations,even worse far too many leave the profession before they even give their new career a chance to grow; they want to run before they learn to walk.
Many believe that graduating from beauty school will give them all the skills  necessary to prepare for a competitive and changing job market.
Beauty school is but a first step on your journey to building a successful career in the beauty profession.
Beauty school is designed to protect the public health and safety of the consumer and help you pass your state board exam for your license, it is not designed to give you all the additional skills and experience you will need to stand above the crowd and gain that all important competitive edge, in a competitive job market especially if you want to succeed in an upscale salon.
Your first six months in beauty school are crucial to establishing a solid learning foundation that will help you establish strong work habits and positive attitudes that are a necessary first step in building a successful career in the beauty profession. Unfortunately very few set goals; instead  they take a trial and error approach to learning in today's competitive job market.
Sadly many set high and unreasonable earning  and career  expectations ; when they are are unable to reach their goals they become discouraged and disillusioned  and drop out.
You will need to develop additional skills towards your growth and personal development. For more resources click here.
Hairdresser Career Development Systems educational resources will help you on your on your journey to the top.
The following tips will help you separate glitter and hype from reality and help you prepare  and select your first job:
Find Your Winning Salon — The key to your success is finding a salon that offers training and education. Their motivation to teach you is very high, if they do not teach you the right way, they go out of business. Do some research about the salon you are considering for employment.
Your Resume — Make sure you type and prepare  your resume or provide a  digital or video resume on your own you tube channel listing your goals and expectations as well as references from your teachers. Make sure you list all your accomplishments, special educational classes. Google search information on how to write your own resume.
Within 3 months of graduation I suggest you visit a few salons and introduce yourself to the owner.
Make sure your appearance is impeccable.
A Professional Appearance — if you want to present a positive first impression to a prospective employer, you have to present a positive first impression to your future boss. If you can't make yourself look good how do you expect to make his or her clients to look good. A positive first impression is critical,are we not in the business of making our customers look good? if you want to be respected and compensated like a professional, then you need to look  and perform like a professional.
Visit a Few Salons — visit a few salons in the community you may want to work in. Perhaps introduce yourself to the owner, make sure you have your resume information with you. Check their web sites, see if they offer training and education.
Assisting — be wiling to assist a more experienced hairdresser in the salon,an excellent way to gain hands on experience and build self confidence.Assisting someone who shares their vast experiences will be invaluable.
Have Models Prepared — make sure you have a couple models available if your asked to highlight your work.
Smile a Lot — bring out your best personality, smile a lot, develop a pleasing personality.
Answer Questions — during your interview just stay positive, answer questions during the interview, and above all let them know your eager to learn.
Finding a top salon a top that offers training ,team work,and a positive and professional salon environment is crucial. Seeking out high end salon owners that run their salons like a business are hard to find. The stricter their qualifications and standards the better your opportunities. Keep in mind they have an obligation to their customers and their other team members to hire the very best.
When starting your new job, keep an open mind to learning, keep your expectations realistic, and work hard to exceed owner and client expectations.
Remember , building a career in the beauty profession is a journey not a sprint.
For more educational resources, please view my educational information or attend one of my upcoming all Day Personal Development seminar to be held in Las Vegas, November. 13
Although this seminar is for licensed professionals, this seminar will give you a great head start.