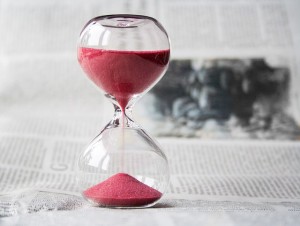 " Money, I can only gain or lose. But time I can only use. So I must spend my time carefully."  Unknown author

Time management is a critical skill salon owners must develop in today's tough economy. One of your leading challenges will depend on your ability to find more time developing your business management skills. How do you find time to work long hours a day behind the chair and meet all the challenges of owning a success and profitable business?
One of the easiest ways to combat lack of time is planning, organization, and finding quality educational resources that will help you ease the heavy burdens of salon ownership.
I formed Hairdresser Career Development Systems to help you overcome these challenges.
Salon owners wear many hats in trying to build a profitable and successful business. Salon owner, marketing expert, human resource expert, managing people, book work, and usually working behind the chair 10-12 hours a day. The heavy duties and responsibilities of owning your own business can be overwhelming, especially if you want to become an astute business man and woman.
Lack of time is a great challenge for salon owners; especially owners who are trying to balance their business and personal time with family. Owning a successful business can seem overwhelming if you don't develop a time management system.
How does one find time to accomplish all these tasks? In the beauty industry time is money. Your ability to manage all these tasks and become astute business men and women can be daunting, but help is available.
The following guidelines will help ease the heavy responsibility of owning a successful salon:
Organization — Do you have a staff development program in place? Do you have a client retention plan in place? Do you have an employee handbook? Do you have your business and marketing plan in place? Have you attended any business management classes? These are but a few guidelines you must have in place if you want to manage your business instead of your business managing you. I urge you to view my table of contents of my book Creating Your Salon. Click here
Planning — Few of us entered business with a clearly defined business plan when we opened our business, many of us had to learn by trial and error. You may want to step back and pretend your opening a new business, and measure your strengths and weaknesses. Where are you today, where do you want to be next year?Are your profits going up? My book Creating Your Salon will be very helpful in this area.
Delegate — get your staff involved, give them a little responsibility like assigning job duties such as clean ups,director of education, manager,social media consultant, salon coordinator, seek out their ideas, business consultant etc. Don,t try to do everything yourself.
Get Help — attend as many time management classes as possible. Go to Google search and type in time management, offers a wealth of information. I urge you to attend my powerful two day business seminar on How to Build and Grow your Business which will be held July 11-12 14-15,2016 in Las Vegas, Vegas. For complete information and benefits click here!
Education — Keep working on developing your business management skills, as you learn more about the business of salon ownership, you will ease your time restraints dramatically.
I will also be conducting a personal devel0pment program for your team, sometime in September also in Las Vegas,
This would be a great opportunity to reward your team.
Employee Training — invest in your salon's greatest asset, educate your team. If you select , educate, and train them correctly, you will dramatically ease the heavy duties and responsibilities of salon ownership,as well as avoiding the causes of staff turnover. I will be presenting a special Personal success seminar for your staff in Las Vegas soon.
Salon coordinator — your receptionist or salon coordinator can be invaluable in helping you ease the heavy duties and responsibilities of owning a business. Make sure you read my chapter on How to select your salon coordinator. Click here

In closing, the beauty industry is rapidly changing, you must adapt to change, by developing powerful business and leadership skills, which will help you use your time wisely, if you want to ease and overcome the heavy duties and responsibilities of owning a successful and profitable business.