The Book That Begins Where Beauty School Left Off!
Buy Now
Why is it that some hairdressers will become wildly successful, while others just get by — never really fulfilling their dreams & goals?
Does it have to do with inborn talent? Luck? Being in the right place at the right time?
The answer is: None of the above!
Being a highly sought after and successful hairdresser takes personal, professional, artistic and financial know how.
But here's the problem – beauty school really doesn't tell you how to be a winner in the hair salon business. It prepares you how to get your license, but that's only the 1st step on the road to success.
Everything else is up to you.
That's where my Hairdresser's Guide to Success comes in: I show you – step by careful step – the essentials you'll be needing to make hairdressing an exciting, thrilling, full time career — and not just a low paying, boring side job.
Everything you never learned about the business of hairdressing will be found in this no-nonsense, must have field manual. Believe me when I say, nothing is left to chance in the 158 pages of hard hitting information you'll soon be reading.
Top Salons Throughout The USA & Canada Are Using This Book As A Crucial Part of Their Education & Training Program
For over 40 years I've been a haircutter/stylist, salon owner, lecturer, seminar leader, business consultant, motivational speaker, entrepreneur, educator and author. And frankly  …  if I had to rely only on what I learned at hairdressing school, I never would have gained the competitive edge necessary for reaching the highest levels of excellence.
My book puts control back where it belongs — in the hands of salon owners and hairdressers alike.
Hairdressers and beauty professionals are finding out that putting these techniques, practices and guidelines to work for them not only improves performance — but results in a much fatter payday as well!
Who Needs This Book
This book is for business minded professionals who want to know more than just cutting & styling hair.
It's for those of you looking to be the best in your field — who want to stand above the crowd & gain that competitive edge.
And it's for those you looking to invest in yourself and your own destiny — making it on your own terms — calling your own shots.
"Amazing knowledge that will take me to the next level!"— Jackie – Ontario, Canada
"Thanks for all the great information."— Dawn, New Jersey
"Thanks Jon, you are one of the great assets to the industry, thanks for raising the bar."— Kelly, New Jersey
"Awesome, thank you so much…"— Robin, New York
"Very inspirational… simply great."— Wendy – Ontario, Canada
"Very educational and inspirational"— Robert, New York
"This presentation really inspired me."— Francesco – Ontario, Canada
"Loved all the valuable information."— Sherri, Connecticut
Your Roadmap to Financial Success & Personal Fulfillment
If you want to avoid the trial & errors so many in our profession suffer through, then I urge you to get the Hairdresser's Guide to Success today.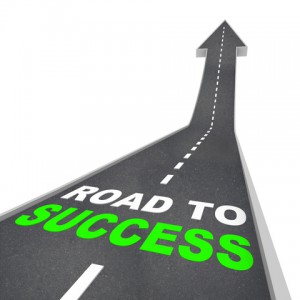 Yes you can make a WONDERFUL LIVING as a hair professional.
Yes you can LOOK FORWARD to every day at your salon.
Yes you can be PROUD of your profession.
Your Next Step: Take a moment and browse through the table of contents. You'll soon realize The Hairdresser's Guide to Success will be one book you won't want to be without!
Then order your own copy — and start reaping the rewards!
And at a extremely competitive price of only $29.95 — you can't possibly go wrong!
Here's to exciting & lasting success,
Jon Gonzales
P.S. Right at the beginning you read success is up to you. The information I've placed in my books gives you a precise blueprint to follow. But unless you take this first step and start now in building your future, your life will always be one of missed opportunities and perpetual "tomorrows."
Yes! I'm Ready To Succeed!
Buy Now