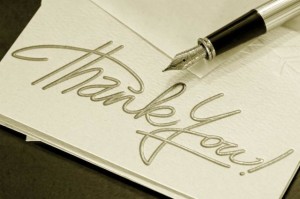 "Real entrepreneurs are open minded professionals who strive for new ideas, concepts in finding solutions."   Jon Gonzales
Thank you for following my weekly blog and for your interest in Hairdresser Career Development Systems.
This blog post is designed to help salon owners  improve salon profits, help you to develop powerful business management skills, and help you meet the growing challenges of salon ownership with confidence, this  is my way of thanking you as well.
As a fellow salon owner/hairdresser, I certainly understand the peaks and valleys of salon ownership in these troubling times.  I also understand your educational and business needs.
It is my hope that sharing my 42 years as a salon owner and 10 years as an educator of hard won experiences, I can help you avoid the many pitfalls and obstacles that are occurring within our profession today.
Finding solutions to these obstacles and challenges by trial and error in today's changing and competitive business environment is just too costly in terms of time, money and energy spent.
The information I share with you is based not only on my many years as a working hairdresser/salon owner, but also the information I gathered from thousands of salon owners, educators and hairdressers I've had the privilege of meeting while a guest lecturer at top hair shows and my business seminars throughout the United States and Canada.
While our  industry is currently experiencing a shake out period in a very tough and challenging economy, I feel a coming boom for business minded salon owners who are well informed, possess strong business management skills, and have the initiative to take themselves and their staff to a higher level of excellence.
Of course there will be peaks and valleys and times when you feel overwhelmed, that is to be expected, no one ever said owning a business was easy.
Many of our challenges are deep rooted because our educational systems has not adapted to change
Despite these obstacles, your attitude towards adversity will determine your own success or failure. The will to succeed is often the difference between success or failure.
I formed Hairdresser Career Development Systems as your friend,colleague and partner to help guide you on your long journey to success and happiness for yourself, your staff and your family.
It is my wish that I can help you improve salon profits, ease the heavy burdens and challenges of owning a successful and profitable business helping you become better business men and women.  The hard working people on your team depend on your leadership skills while growing your business and staff  to a higher level. Excellence does start at the top.
I am currently building my University of Educational Excellence for Beauty Professionals free of any special interest groups where the emphasis will be on you and real education, our version of higher learning for entrepreneurs who are passionate about education.
In an effort to stay objective and focused on your educational and business needs, I have chosen to represent no product company or special interest group. As a fellow salon owner/hairdresser I am committed to helping all salon owners, hairdressers, nail techs and beauty professionals  raise their standard of living  for themselves and their families in helping professionals improve the quality of their lives through excellence in education. If we are to raise our standard of living, we must raise our standard of educational excellence.
If you want glitter and hype as seen at many of our hair shows, this site is not for you;but if you want straight talk and tough love, I welcome you.
I do hope that I have the opportunity to meet and work with you at my timely and informative business seminar in las Vegas July 11-12 to help you meet and overcome the many challenges you face daily in your salons. For complete information how this seminar will benefit you and your team. Check it out!
Again, thank you for your interest and your support of my weekly blog posts and educational programs. Please spread the word,our grass roots movement is growing, together we will take back our salons, careers, and our profession. Make sure you visit my web site for ongoing announcements and educational resources. Check us out!
All the best,
Jon