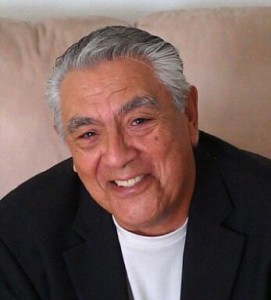 New ideas, new educational concepts , new thinking, and innovation , free of special interest groups is what the beauty industry  desperately needs.
Hello, I'm Jon Gonzales, and I'm here to give you some straight talk about the problems in the beauty industry. Everything that has happened to you as a hairdresser and salon owner has happened to me during my 43 years as a working hairdresser/salon owner.
It sure was a difficult journey, and there were plenty of times I wanted to throw in the towel and quit. But with family support and determination, I had to find a way to not only survive, but find solutions to the many challenges of salon ownership in a changing and competitive business environment. It was sink or swim.
Fortunately, I was able to survive and  learn from my mistakes and successes and retire financially independent and debt free. And if I can do it, you can do it. Anything is possible when you're determined to succeed.
I formed Hairdresser Career Development Systems to reform our current educational system to better meet growing job market and consumer demands. free of special interest groups.  Currently I am working on my digital University of Educational Excellence for Beauty Professionals to bring you educational content that will help you avoid costly trial and error mistakes.
It is my wish that this blog post will help  make your journey easier than mine and help give you hope and  new direction if you're struggling. Be warned: I don't sugar coat my message. I respect you as professionals—most of you don't want the glitter and hype so prevalent in our profession
You want solutions and straight talk to your every day challenges of trying to grow a successful and profitable business, free of any special interest groups.
I want to share my 43 years of real world experiences as a fellow hairdresser/salon owner my tough love message with those of you who wish to overcome the challenges of owning your business and take your business and staff to higher levels of excellence personally, professionally , and financially.
And yes I'll probably step on a few toes including mine. A wise man once said, "Always take criticism seriously, but never take it personally." I just urge you to read this message with an open mind. This is just my opinion based on over 43 years as a working salon owner/hairdresser and ten years as an educator and author of four books on business and personal growth.
Entrepreneurs always listens with an open mind to other people' opinions, then make the decisions that are right for you. Before we can find solutions, we need to have the courage to identify our challenges. It's time to address the dark side of the beauty profession: in realty statistics tell us only 5-7 % of salons make it beyond 7 years. The average earnings of hairdressers is 20-25,00 per year. The drop out rate of young talent leaving the profession is ridiculously high! Most people have little or no benefits like other professions. Salons are failing at an alarming rate, but this doesn't need to happen to you.
Here's some straight talk about what's wrong and a glimpse at what we can do about it.
The following are serious problems that are affecting the day-to-day challenges of owning a successful salon:

Lack of Unity Among Salon Owners — Price wars,recruitment wars, commission wars, rent wars are some of the main reasons of turnover. Turnover interrupts business stability and growth of any business. We are so busy competing with one another we have no voice or unity among salon owners. Most salon owners are trying to meet and overcome the many challenges of owning a business in isolation. Rather, we should be colleagues in our field, and communicate about problems and solutions together. There is more than enough business for all salons. To this end, I am currently organizing a Salon Owners Alliance Network on LinkedIn for the entrepreneur salon owner. Salon owners sharing their experiences and knowledge can be powerful.
Beauty Schools — Most beauty schools are following the dictates of their local state boards, whose responsibility is to protect the public health and safety of the consumer, and help their students pass the state board. This is not enough! Students need to develop other critical skills such as developing their people and communication skills, client retention, better work habits, and money management. If the schools will not teach us what we need to learn, then we must teach ourselves.
Turnover — Why is this such a problem? Who's at fault? There is blame to go around; we have failed to communicate to  hairdressers and young graduates that building a career in the beauty profession is a great profession, and that it takes time. Stop turnover by investing in each of your employees. sadly we have formed an underground economy
Product and Manufacturers — It's deeply frustrating to watch companies with financial resources to influence us selling their products at discount prices to Wal Mart, Costco, amazon.com at 40% less than we sell these same products in our salons. and other stores. If we're to sell their products in our salons, then there needs to be fair treatment between the companies and salon owners.
Salon Owner Blues — Poor hiring decisions, lack of leadership skills, poor business skills, failure to state terms of employment in your employee handbook. Failure to implement a staff development program,no probationary period, poor employee training, to name a few. If you're looking how to solve all these problems, don't worry, I've got your back.
Trade Shows — Trade shows are really designed to influence you to buy their product line. Many of our shows are becoming more like flea markets and less about education and our success.
If you agree about the problems in the industry or are figuring out how to tackle the difficulties of the salon, don't worry, you've come to the right place. I formed Hairdresser Career Development Systems and am currently adding curriculum to my University of Educational Excellence for Beauty Professionals to address these obstacles. My goal is to equip every hairdresser and salon owner with the information they need to succeed. Because I am not beholden to any special interest groups, I need your support, so please  hit the share and like buttomword with your colleagues about this post and others on face book and twitter.
It's time we take back our salons, return to professionalism, and raise our standard of living.
I urge you to read the book by Tina Alberino , The Ugly Beauty Business
Hope to see you at my 2 day seminar in Las Vegas.
These are just some of the challenges we all face; with rising business costs and a changing business climate, you can ill afford a trial and error approach to learning how to own a successful and profitable business. I will be presenting my comprehensive two datbusiness only seminar in Las Vegas in 2018. Will release date soon.