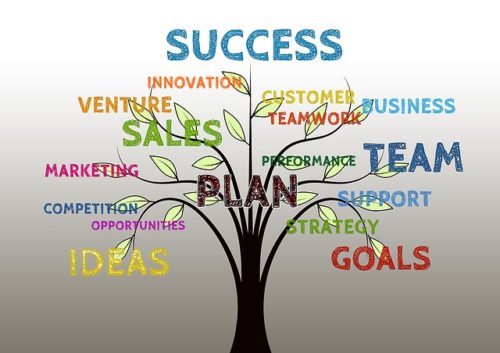 Staff Retention
Identifying and Avoiding the Causes of Staff Turnover is a major challenge for employers.
As many of you are aware,the beauty profession has dramatically changed these past few years.
Building your team is becoming increasingly difficult. It's difficult enough finding quality workers much less avoiding staff turnover.
Many of your top hairdressers are are being offered suite rentals, or the options of entering into booth rental.
No salon can maintain continued growth and profitability with a constant merry go round of staff instability and turnover.
When you lose key personal , business stability will be compromised.
The following guidelines will help you address this  very critical business challenge.
Poor Hiring Decisions — is a one of the leading causes of staff turnover and internal salon challenges facing salon owners. Make sure you develop your staff development program to minimize making hiring mistakes. My book Creating Your Salon will help you develop your own staff development program.
Staff Development — Do you have a system on how to attract and choose a new member to your team? Do you have a recruitment brochure? Do you list your terms of employment? Do you know what to look for when evaluating a prospect? Do you have a probationary period? Have you developed your own junior stylist program?
No Educational Guidelines — how can you expect your staff to perform if they do not know what you expect from them and how your expectations will be measured. It is your responsibility to provide educational resources and educational guidelines that will help your staff reach higher levels of excellence. Invest in your salon's greatest profit potential  — educate your staff. I will be presenting my all day Personal Development success seminar for your staff  on Monday Nov. 20. Let me be your partner in helping you train and develop your team.
Poor Owner /Hairdresser Communication — always keep lines of communication open between staff and management. From time to time seek out feed back from your staff members. Create conditions that foster loyalty. Without ongoing communication, you will never win the loyalty and trust of your team.
No Business Plan and Business Structure — Show your staff that you are organized and structured. Make their jobs easy to understand. Show your team you are organized,excellence does start at the top.
No Employee Handbook — your employee hand book should serve as a vital part of your employee training and development program. Your employee hand book should include orientation procedures,  terms of employment, rules and regulations, job expectations and how they will be measured. My book Creating Your Salon will help you write your own. Click here
Lack of Leadership Skills — the inability to motivate and inspire your staff to higher levels of excellence is a major challenge among salon owners. As leader of your team it is your responsibility to take your team to higher levels of excellence. Refer to my book on Leadership.
A Negative and Unprofessional Salon Environment — make sure you create a positive and professional salon environment so your staff enjoys coming to work everyday. Do not tolerate salon gossip, pettiness and negativity to infiltrate your salon.
Turnover — work hard to prevent turnover. Turnover not only affects the growth of your business in terms of wasted time and money, turnover threatens the livelihoods of your other staff members as well as contributing to a negative and unprofessional business environment for your customers.
Lack of Praise and Incentives — Sometimes a little pat on the back or a note in their pay envelope offering praise for a job well done will do wonders. Incentives can also improve staff performance and productivity.
Inability to Combat Staff Pirating — Sadly many salon owners will try to recruit your key staff members in the hopes that they bring a clientele. Please read my business article Beware the Grass is Greener Syndrome and share with your team, also my article Bridging the Gap Between Staff and Management as well.
For more information on addressing these concerns I urge you to review and order my management books that provide thorough answers to owning a successful and profitable business. I also urge you to read my weekly blogs at hcds4you.com/blog
Web Site: www.hcds4you.com
Contact : 1-800-390-4237
Follow Jon :