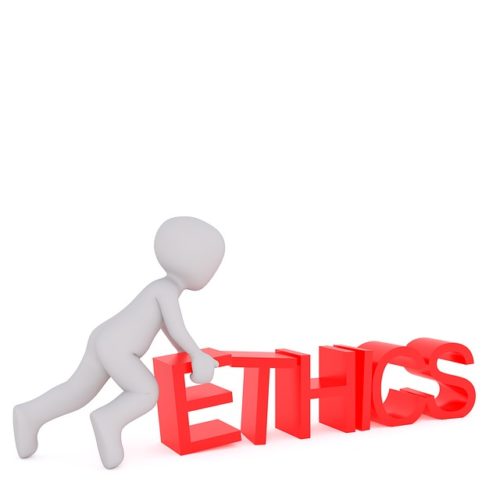 Over the years many of my staff would receive recruitment letters offering higher commissions, booth rental options, suites, and other incentives if they'd leave my salon to join this new one. Everybody on my staff received these "Dear Professional" letters at one time or another.  These letters announced salon expansions and advertised open positions for stylists and, but are nothing more than a headhunter's attempt to snare employees and clientele from another business.
The letters would tell my employees that they should be keeping more of what they make. After all they built their own clientele, right? They assured readers that this new owner wants to show you just how valuable your clientele is to you…or, rather, how valuable this clientele will be to his particular salon.
These letters all promise the same thing: "Come to my salon and I'll give you a bigger commission, better benefits, booth rental options, and a new shiny car." These attempts at staff pirating is flat-out unethical recruitment. This is the type of underhanded business practice that true professionals in the business are trying to toss out of the industry. It's bad for business. One owner stealing from another is just that: stealing.
Pirating staff from other salon owners is bad business. The beauty industry has suffered long enough from this type of unprofessional behavior. Staff turnover can be devastating to any business. In this ever changing business climate, we should be working together to expand our business credibility, stability, and professionalism.
If you, as a hairstylist, believe a move is important for your career growth, first try to discuss the change with your boss by being honest and respectful. Always try to work out a solution with those you work with. If you still feel a move will benefit your future as a hairdresser, don't steal your former salon's customer names without permission from the owner. The new owner should be able to provide you with new customers. Most importantly: don't burn the bridges behind you. Always leave on good terms. You may want your job back, or references if your new job doesn't measure up to your expectations. Remember, what goes around comes around, your reputation will follow you to every place you work.
Yes, I know everyone works hard to build a clientele – but by that I do mean everyone. That includes the owner who invests time and money in advertising for more clients. The owner that provides training and education, worries daily about cash flow, paying workers compensation, employment taxes and provides job opportunities. Clients come to a salon because it is stylish, clean, close to home and a pleasant place to be.  In building a successful business, for themselves and their staff, the owner has taken a financial risk, sometimes their life's savings, and worked very hard to make their salon exactly what their staff and clientele wants and has come to expect. They worked hard and have probably invested the bulk of their profits right back into the salon in order to attract more clients.
As I travel around the country, I meet regularly with salon owners who want to make a success not only of their business and staff members, but a success for the beauty industry as a whole. For too long a time, the beauty industry and hairdressers have had the reputation of being unprofessional, unstable, and "flaky." The only one who can change this reputation are the hairdressers themselves. The hairdresser of the 21st Century can be a professional businessperson who is stable, ethical, and artistic — all at the same time.  The hairdresser of today can work side by side with the salon owner to make the salon a successful and professional environment for all concerned.
No matter how the package is wrapped, staff pirating is dishonest and unethical. It will undermine your own growth and stability. It undermines the entire beauty profession. No salon will grow with a constant merry-g0-around staff. If we continue to be divisive, the franchise industry will continue to lower prices and get stronger.
It is time to make some changes. It is time to be professionals in a competitive business world without sneaking around, using unethical recruitment tactics, offering higher commissions or booth rental options. There is more than enough business for everyone. Salon owners and hairdressers alike need to look at themselves and at their career goals and make the changes necessary to move forward toward success without jeopardizing their own integrity of the industry as a whole. It starts with honesty as a Code of Ethics.
If you are a hairdresser who is lured by someone's staff pirating—think about it carefully. Are they after you for your talent and hard work ethics, or does he just need you for your clientele? Most salons that participate in staff pirating do not have enough clients of their own and must depend on yours. It's a sign of poor management, which means your job will be unstable working there. You'd be jeopardizing your own job security.
Avoid this type of salon owner. Let's move together to an honest and successful future for our industry. It it time that we, as professionals, unite and make our profession one that gives us challenge, fulfillment, and financial rewards. It's time to stop staff pirating.
Please share this article with your colleagues, it's time for change.