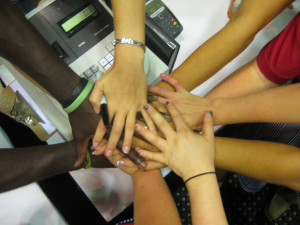 Avoiding staff turnover is a major challenge to building and growing a profitable salon No salon or day spa can maintain continued growth and profitability with a constant merry-go-round of staff turnover and business instability.How can you expect to raise prices and build a high end business in this environment?
With so many salon owners finding it difficult to find quality hairdressers, staff turnover will always be a cloud that hangs over your head. In my 43 years of real world experiences, I have seen salons booming one year, empty the next.
It doesn't take much for salons to fail. Complacency is the greatest threat to business success.
The best way to combat turnover is to take preventative measures to make sure this doesn't happen to you.
It is critical that you maintain business stability and growth.
The following guidelines will help you address this very critical business challenge.
Ten Pitfalls That Salon Owners Must Avoid:

Poor Hiring Decisions — is one of the leading causes of  staff turnover and internal salon challenges.  Make sure your staff development program is designed to minimize hiring mistakes. My book Creating Your Salon will help you tremendously.
Lack of Educational Guidelines for Salon Staff — how can you expect your staff to perform if they do not know what you expect from them and how your expectations will be measured?  It is your responsibility to provide educational resources and educational guidelines that will help your staff reach higher levels of excellence. Invest in your salon's greatest profit potential…educate your staff.
Poor Owner /Hairdresser Communication — always keep lines of communication open between salon staff and management. From time to time seek out feed back from your staff members,during your periodic one on one evaluations. Create a salon environment of trust, not fear.
No Salon Business Plan or Business Structure — show your staff that you are organized and structured. Make their jobs easy to understand.Make sure you have an employee training program in place.
No Employee Handbook — your employee hand book should serve as a vital part of your employee training and development program. Your employee hand book should include orientation procedures,  terms of employment, rules and regulations, job expectations and how they will be measured. My book Creating Your Salon will help you write your own employee handbook.
Lack of Leadership Skills — the inability to motivate and inspire your staff to higher levels of excellence is a major challenge among salon owners. As leader of your team it is your responsibility to take your team to higher levels of excellence. Refer to my book on Success & Leadership for many helpful tips.

A Negative and Unprofessional Salon Environment — make sure you create a positive and professional salon environment culture so your staff enjoys coming to work everyday. Do not allow salon gossip, pettiness and negativity to infiltrate your salon.
Turnover — work hard to prevent turnover. Turnover not only affects the growth of your business in terms of wasted time and money, turnover affects the livelihoods of your other staff members as well as contributing to a negative and unprofessional business environment for your customers.

Lack of Praise and Incentives — sometimes a little pat on the back or a note included in your salon employee's pay envelope offering praise will do wonders. Incentives can also improve staff performance and productivity. The bottom line is to work hard to create conditions that foster loyalty.
Inability to Combat Staff Pirating — sadly many salon owners will try to recruit your key staff members in the hopes that they bring a clientele. Please read and then share the following article with your team of hairdressers and salon staff: Avoid The Grass Is Greener Syndrome.
For more information on addressing the above concerns, I urge you to use my complete educational program. They provide thorough information and solutions that will help you run a profitable business. I also urge you to attend my two day business seminar July 11-12 in Las Vegas, Nevada Click here.
Does your staff need an educational and motivational pick me up?
Do you want to improve staff performance and productivity?
Do you want to save time and money educating your team?
I am pleased to announce that I will be presenting my all day personal development seminar for peak performers on Monday September 19 in Las Vegas Nevada.
All the best,
Jon