" Unity among salon owners is strength —when their is collaboration and teamwork among salon owners,wonderful things can happen."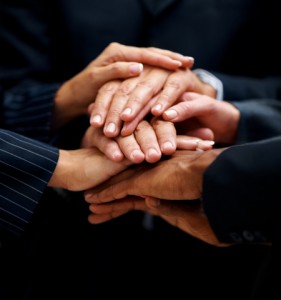 Salon Owner Conference.
For too long, salon owners have struggled in meeting the many challenges and obstacles of salon ownership in isolation. Your not alone anymore. As salon owners we share a common bond in trying to build and grow our businesses. Many of our associations that are well meaning are not addressing the deep rooted challenges that are causing hard ships on owners or helping salon owners grow their businesses. Far too many salons are struggling while many more are going out of business. We have no voice. The only people that can force changes are the salon owners themselves. With a united front ,we can make these changes by addressing the many deep rooted challenges facing salon owners and our profession. Together we can make this industry more responsive to our educational and business needs Staff turnover, finding positive minded hairdressers, price wars, staff pirating, an unequal playing field, an educational system that needs reform, booth rental, rental suites, rising business costs,the growth of low priced franchises, and the list goes on and on. My question is why are we not addressing these obstacles? Finding solutions to these challenges individually is just too costly. As fellow salon owners, let us unite and learn from one another and share our vast experience and form a support group free of any special interest group. Who better understands our business needs than salon owners working daily in the trenches. Owners learning and helping salon owners,will be powerful. Our success in facing these issues will bring success to everyone in our profession. We must address the many challenges and seek solutions affecting the growth and stability of our salons, our profession, and the livelihoods of our hairdressers as well. How can we implement an apprenticeship program within our profession? How can we can prevent turnover? How about a benefits package for our staff? These are just some of the challenges we must address together.Why are the product companies selling their products cheaper at Wal Mart, Right aid and other vendors. where is their loyalty to us. To start this grass root movement,I suggest calling salon owners, in your community and share this message. Who better understands our educational and business needs than salon owners who work daily in the trenches. Copy and share this blog post with other salon owners in your community.You'll also find your fellow salon owners are nice people too! Owners Helping and learning from Salon Owners Will Be Our Theme! Many of you will fear that you will be helping competing salons that will affect your business. The opposite is true. First of all there is a great need to develop upscale salons; there are more than enough customers for everyone. Today's consumer is crying out for well managed and upscale professional salons. By joining our New Salon Owners Alliance Network, you will be able to be part of  a support group of entrepreneur salon owners who are demanding change and quality information, and form a support group of salon owners who want their voices heard. A few goals for our new grass roots movement: A Voice — a united voice in addressing our educational and business needs. Currently  we have no voice or the power have the power to make this industry  more responsive to our needs Business and educational needs. Obstacles and Challenges — let us Identify and address the many deep rooted challenges and obstacles affecting our salons. What are the causes of these challenges and how can we prevent and overcome these obstacles. I have included a list of topics for our discussion groups. If you have a concern you would like to see add a topic to our discussion group, let me know. Combat Turnover — why not form a pact with one another and refuse to recruit each others staff members and clientele. Instill Honesty and a Code of Ethics — what goes around comes around. Let us all play by the same rules and quit fighting among ourselves. If we continue to fight one another, our struggles will only get worse,while our obstacles and challenges will continue to escalate. the franchises will continue to grow. There is a market for both. Form a United Front — let us form an alliance and take back our salons and our profession. There is power in numbers. Let's make this industry more responsive to our educational and business needs. Let us help and learn from one another and form a support group for one another. Join us for and be a charter member of our Salon Owner Alliance Network and be a part of our 2 Day Salon Owner's Summit Conference in Las Vegas,Nevada on February 9-10 , Make your reservations now to guarantee your reservation.don't be left out. There will be no product companies involved, the emphasis will be on you and our new grass roots movement. This is your conference. Salon owners learning from salon owners will be powerful. Your voices and concerns will be heard. I need your help and support , I am donating my time and money in putting this together in an effort to help salon owners form a united front. Please share this information with other salon owners. Feel free to call me at 1-800-390-4237 or email me at jon@hcds4you.com if you have any questions.