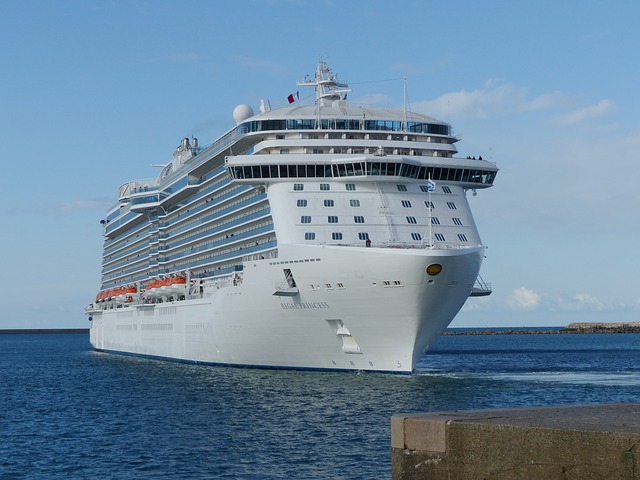 Salon Owners Summit Conference Cruise for Salon Owners

For too long, salon owners have been meeting the many challenges and obstacles of salon ownership in isolation. Your not alone anymore; you are invited to join our new grass roots movement for salon owners at our 7 day  Salon Owners Summit Conference to the Eastern Caribbean .  February 4-11,2018 .
As salon owners we share a  common ground in trying to build and grow our businesses. Many of our associations that are well intended are not addressing the  deep rooted challenges in helping salon owners grow their businesses.This conference is all about you and your business.Far too many salons are struggling while many more are going out of business. The question is why? It is time to form our own network of salon owners learning from salon owners. We, the salon owners, are the only people who can stop the bleeding within our profession.
Some of the challenges we will be addressing include , staff turnover, finding positive minded hairdressers,  combating staff pirating, price and commission wars, lack of honesty and a code of ethics, an unequal playing field, an educational system that needs reform, rising business costs,and more. These are just some of the obstacles salon owners face daily.
Finding solutions to these challenges individually is just too costly in terms of time and money.
Currently, we have no voice in addressing the many challenges of owning our own business. Most of the education available is focused on the needs of product companies and special interest groups.
By forming a united front, we can make our voices heard, and make this industry more responsive to our educational and business needs. Who better understands our educational and business needs than those of us working  daily in our salons.
In my opinion, salon owners learning from salon owners is the best in real world education. We invite your opinions and your voices. I invite you to share your expertise and solutions.
These challenges are also affecting the livelihoods of our hairdressers as well.
I suggest calling salon owners in your community and share this information about this cruise. There is enough business for everyone.  Wouldn't it be wonderful to form a friendship with other salon owners in your community. Owners learning from owners can be powerful. You'll also find your fellow salon owners are nice people too. If we don't adapt to the changes occurring within our profession, our challenges will keep escalating.
Owners helping and learning from salon owners will be our theme.
Many of you will argue that you will be competing with other salons in your community.
First of all there is a great need to develop upscale salons; there are more than enough customers for everyone. Today's consumer is crying out for well managed and upscale professional salons.
By joining together, you will be able to form a support group of entrepreneur owners who are demanding a new approach to meeting the many challenges facing salon owners.
These Salon Success Topics and others will be addressed on our 7 Day Salon Owners Summit Conference Cruise to the Caribbean
Define and Address Obstacles and Challenges — Identify and address the many deep rooted challenges and obstacles affecting your salons. Once we define these challenges, we can seek out solutions.
Combat Turnover — why not form a pact with one another and refuse to become involved with staff pirating, price wars, commission wars,etc.
Instill Honesty and a Code of Ethics — what goes around comes around. Let us all play by the same rules and quit fighting among ourselves. If we do not address this problem, we will continue to struggle and combat  turnover and dishonesty within our profession. If everyone plays by the same rules, we all benefit.
Form a United Front — No more fighting one another. Let us form an alliance, support one another and take back our salons and our profession. A higher standard of living and a return to professionalism for everyone in our profession  will be our reward.
Form a Support Group — let us help one another by sharing our vast experience and knowledge in sharing money making ideas, by forming a support group for salon owners.
Brainstorm — with fellow like  entrepreneur minded salon owners on how to find solutions to the growing challenges of salon ownership.
Apprentice or Internship — signed petitions,and find ways to implement an effective and cost effective apprenticeship program. With the new laws on minimum wage and overtime mandates protecting the rights of workers, we must find a way to overcome this challenge.
Paying people to learn is costly.
I will unveil an exciting new cost effective way to gradually implement a very simplified apprenticeship program.
For complete information about our Salon Owners Conference and reservations.  Click here.
There will be no product companies involved.  The emphasis will be on you, your business, and an opportunity to be part of our new grass roots movement … this is your conference!  I will moderate this conference.  Our conference will be in increments of two or three hours each day. You will have plenty of time to enjoy our ports of call and the many fun activities that will be available on your cruise. I  will be personally available through out our cruise  to answer any of your personal challenges and questions. please feel free to call me if you have any questions  at  1-800-390-4237 .

Let us grow and learn from each other.
Join us for exciting fun, education, and take a break to recharge your passion towards making your business a success. Don't be left out. I will provide  an itinerary and a list of topics. and more information. I invite you to also suggest topis as well.