How to Build & Grow a Profitable and Successful Business
"Soaring to New Heights for the Entrepreneur Salon Owner"

A 2-Day Business Seminar
May 15th – 16th, 2017
Las Vegas!
It took me 45 years of hard work, determination, and yes a few tears to learn how to own a successful and profitable business and retire financially independent and debt free. You may want to avoid learning by trial and error and learn from my successes and failures and make your journey easier than mine.
Are you ready to take your business and your team to a higher level?
Are you tired of attending hair shows where the emphasis is on glitter, hype, and product sales disguised as real education, and not focused on your business needs?
Do you want to identify and avoid the many challenges of salon ownership?
Do you manage your business and staff, or do they manage you?
Do you sometimes feel overwhelmed and need help?
Do you want to develop a high end business?
Do you wish to find solutions to the many challenges of owning a successful business?
Do you want to learn how to become an entrepreneur that offers endless possibilities?
Whether you're just starting your business, currently own your own salon, or want to develop powerful business skills, you can't afford to miss Jon's remarkable two day business seminar on Monday and Tuesday May 15th-16th at the Alexis Park Hotel and Suites (across the street from the Hard Rock Casino) in Las Vegas, Nevada.
Here are some highlights from one of Jon's presentations
 Current and Future Salon Owners Take Note…
Jon's tough love seminar is not about products; no, it's all about you and growing your business.
How to Grow Build a Successful and Profitable Business will help take your business and team to a higher level.
Jon will help you avoid the many business challenges by learning how to work smarter, not harder.
Who Needs To Attend This Seminar
Entrepreneur salon owners who want to develop powerful business and leadership skills.

People thinking of owning and managing their own business.

Salon owners who are looking to become entrepreneurs.
What you will learn:
Time management: helping you improve your use of time at work.

How to dramatically improve salon profits.

How to regain passion and your competitive spirit through the tough times.

How to develop a high end championship team for your salon.

Steps to building customer loyalty to your business.

How to improve employee work habits and attitudes.

Steps you must take right now to create financial independence.

How to identify and eliminate the causes of staff turnover.
Jon's tough love seminar is not what you want to hear, but what you need to hear. Jon does not sugar coat his words.
During his two day intensive business seminar, Jon guides you step by step on how to gain that competitive edge in your community.
After attending his two day seminar, you will develop a hard hitting plan of action, taking your salon and your team to a higher level of excellence in today's uncertain and competitive business climate.
You will be able to make better informed business decisions based on fact, not guesswork.
How Salon Owners Will Prosper by Attending
Here's just a fraction of what you will learn: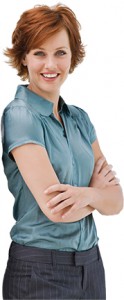 Booth rental – is it right for you? Know its dangers.

How to build your championship team

Develop solid business management skills

Entrepreneurship – develop profitable revenue opportunities

Develop your leadership skills

Inspire and motivate your team to greater performance and productivity.

Vastly improve customer service — know its power

How to promote and market your salon cost-effectively

Discover the power of social media

Develop your marketing and advertising skills

Client retention — identify and avoid customer loss
By the time you finish this seminar, you'll be able to manage your business and staff and grow your business, decreasing stress and increasing profits.
But we don't stop here, because the "How to Build & Grow a Successful Business" Seminar teaches you how to develop your people-management skills…
How to ease the stress and frustrations of salon ownership and management.

How to combat owner burnout.

How to create a positive and professional salon environment.

How to develop a powerful employee training and development program to improve staff performance and productivity.

How to develop your own apprenticeship program.

How to develop compensation guidelines: which one is right for you?

The keys to creating staff retention guidelines.
Valuable Bonus Resources Included!
Seminar work book

CD of valuable websites and informative resources

Membership in the Salon Owners Alliance Network, free with your attendance!

Your salon's name on our web site as a member of the Salon Owner's Alliance Network

A Network decal to place in your salon's window

Ongoing access to Jon when you have questions or concerns
PLUS… Membership in the Salon Owners Alliance Network FREE with your attendance.
JOIN NOW
Spots are limited!  
This training will be limited to 30 participants.  Don't Miss Out!
Don't procrastinate; take the stress, worry, and frustration out of owning your business, start investing in your salon's growth and profitability by signing up for our two day seminar at the Alexis Park Suites Hotel 375 East Harmon Ave, in Las Vegas, Nevada on Monday and Tuesday, May 15-16.
Simply click the "sign up" button and reserve your seat.
If you have any questions or want to register by phone, call 1-800-390-4237. You can also register by check.  Send to:
HCDS 2872 Coast Circle, Suite 202, Huntington Beach, California 92649
Although salon owners are facing many challenges, remember adversity offers many opportunities for the well informed.
Help is available, you need not go it alone, take advantage of this opportunity to build and grow your business. Take this opportunity now or regret it later.
Take advantage of Jon's 45 years of real world experiences as a successful salon owner, author, and educator. Jon provides you with valuable resources and information that will help you take your salon to a much higher level.
The investment for Jon's two day seminar is only $379.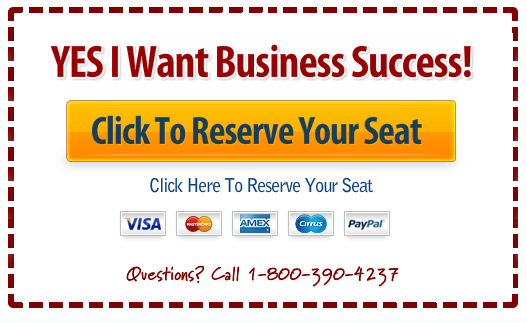 That's right — this one-time investment gets you valuable educational content, ongoing support, and resources.
Jon offers you a proven road map for your personal, professional, and financial development. Information you're not going to find anywhere at this price.
CLICK HERE to download the Salon Owners Quiz 2017
I invite you to CLICK HERE to view my background and experience.