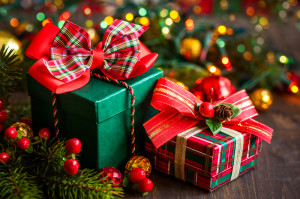 " Let Christmas play and make good cheer, for Christmas comes but once a year!" – Thomas Tusser
I personally want to wish all my friends and colleagues and their families a very Merry Xmas and a Happy and Prosperous New Year.
I do hope 2016 was a very good year for you and your salon. As we prepare to enter a new year with new challenges, I put together a personal wish list in the hope of making 2017 a better year, a year that will bring you, your business, your family, and your team new opportunities and the better quality of life you richly deserve. For me this Christmas, I simply wish to make the following guidelines a reality. I am committed to making Hairdresser Career Development Systems a truly educational company you can trust and count on.
My 2017 Wish List For Salon Owners :
Bridge the Gap Between Hairdressers and Salon Owners —  we need to  develop a better dialogue and understanding between staff and management. We need each other more than ever. Better communication between staff and management will help create a positive and happier work environment that will bring prosperity to all. My upcoming All Day Personal Development seminar in Las Vegas on personal growth for your team will be offered soon.
My Personal Development seminar will help bridge this gap by building a team culture within our salons: a better understanding between staff and management. A house divided will never grow!
A Higher Standard of Living — find ways to create a demand for our services. If we are to raise our standard of living ,we must raise our standard of education. Good is not good enough anymore, especially if we are to attract high end customers. I am committed to providing educational resources that will help hairdressers and salon owners raise their standard of living and improve the quality of their lives.
Less Stress in the Workplace — it is my wish that I can help, through on-going education, alleviate the many challenges, stress , anxiety, and worry of trying to find solutions of owning a successful business. To this end, I hope you can start the year off on the right foot by attending my two day business seminar, which will be held in Las Vegas May 22-23, so you can develop powerful business management skills, allowing you to manage your business instead of your business managing you. Complete details will be released in February.
Keep Your Salon Busy — that your salon and your team are always be busy every day of the week throughout the year. When we can create a demand for our services, we can consider raising prices so we can keep pace with rising business costs and the cost of living. It's my wish that 2017 will be a great year for everyone. A very busy salon should be a high priority.
Unity Among Salon Owners — the only people that can demand change that our profession desperately needs are salon owners. It is my hope that our upcoming planned Salon Owners Conference in Las Vegas will be the start of a new beginning in addressing the many deep rooted obstacles  affecting our salons. We cannot continue to combat one another! There is power in numbers. We must create an equal playing field for all salon owners, and address many of the challenges salon owners face daily. Owners helping owners will be our theme.
Demand Respect — urge the product companies to show us the respect and loyalty we deserve. We deserve to be treated and respected as professionals. Having us endorse your products for retail, then seeing these same products being sold at lower prices at WalMart and other discount outlets is an insult to all hardworking professionals who have promoted your products, and shows that they have no respect for us as business men and women. This is unacceptable, and must change.
A Code of Ethics — let us stop this nonsense of staff pirating, price and commission wars. There are more than enough customers for everyone. Honesty and a code of ethics is the only way to do business. Sadly we have created conditions that foster dishonesty within our profession. Getting ahead at the expense of others is wrong. Honesty is the only way to build a career and business.
Balance Work with Family —  that I can help take some of the challenges and burdens of building a profitable business and help both hairdresser and salon owner, especially the women in our profession so they can enjoy a better balance between work and family. There is a time for work, but also a time for fun, relaxation, and family. Your challenge is to find that balance.
Reform our Educational System — we must reform our educational system to help better prepare our new generation of hairdressers meet growing job market and consumer demands. If we are to raise our standard of living, we must raise our standards of educational excellence. I am committed to develop an advanced higher learning University of Educational Excellence for Beauty Professionals.
Financial Planning — that all hairdressers and salon owners learn more about money management and financial planning and begin starting their own Roth I.R.A or Simplified I.R.A. accounts. I will be adding entrepreneurship and wealth building tips to my Facebook business fan, beginning in  February. Be sure to come back for tips on how to manage your finances.
Professionalism and Positive Image — I wish for our consumers to view hairdressers and salon owners in a positive light. Let us start focusing on the positive impact we have every day on the lives of our customers, to not only make our customers not only look good but make them feel good about themselves. Let us start showcasing the top salons to the consumer instead of focusing on the negatives of our profession. Along these lines, we should seek to create a team culture within the salon so it's  fun and fulfilling to go to work everyday. A team that learns together, and shares the same vision stays together.
Benefit Package — that salons can improve profits and afford to offer incentives, rewards, and a benefits packages for their staff as a reward for their loyalty and hard work. Your employees should feel the same sense of accomplishment that you do after a long day at work.
I am committed to seek out solutions to the many challenges hairdressers and salon owners face every day. Your voices will be heard. Because I accept no endorsement from special interest groups, I need your help and support by your likes and shares. If you feel the same as I do about the changes that need to be made, be sure to share this information to others. Lets grow our grass roots movement and take back our profession!
I do dearly wish that 2017 will be an excellent and profitable year for you and your team.
Merry Christmas and a Happy New Year!
Jon Gonzales