Business Tips for Improving Your Salon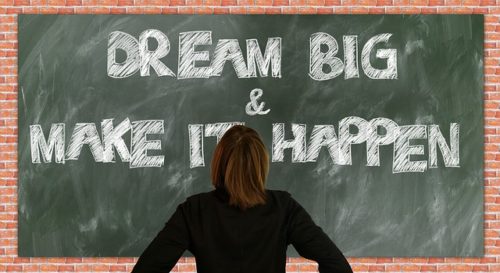 In today's tough and changing economy, improving the growth and profitability of your business should be a high priority. You can no longer afford to just hope that everything is going to get better. As leader of your team it is your responsibility to take your business and team to a higher level.
Your staff's livelihood depends on your decision making efforts in growing and making your business more profitable and fulfilling, not only for yourself, but also for the people that work for you.
The following business tips will help you in taking your business and your team to the next level.
Review your Profit and Loss Statement — Are you making a profit? Is it enough? Is your business growing?  If not, what are you going to do about it? One place to start is to review your operating expenses, and start cutting wasted overhead expenses. I urge you to review your profit and loss statement very carefully. Number's don't lie — they're your real score card.
Leadership Skills —Excellence does start at the top. Are you able to inspire and motivate your team to improve staff performance and productivity? If not, what's keeping you from improving your leadership skills? If you're already hard on your team, be sure to be hard on yourself as well.
Is Your Team Performing Well?  — Are you evaluating staff performance and productivity of each team member? Are they contributing to the growth of your business? Perhaps you may want to evaluate their customer return and referral rate. Customer loss is just too costly, and client retention is key to keeping your business afloat in difficult times.
Goal Setting — Clearly define your goals for for the remainder of 2017 and plan now for 2018. Divide your goals into personal, professional, and financial goals. Trust me, they are all related. If you don't have a plan or road map to follow you'll just drift aimlessly. Prioritize your goals, but remember the bottom line is planning what will make you happy as a salon owner.
Get Help — Especially in the area of developing powerful business management skills so you can learn to work smarter, not harder. Don't try to learn any skill by trial and error! Learn from people with real world experience. Help is available.
Market and Promote Your Business — Take the time to learn the power of social media, and create a page for your salon on Facebook, Twitter, LinkedIn and Google Plus. Each of them have great tutorials to show you how to manage your page. Social media is an effective way to increase salon traffic easily and promote your business cost effectively. Nowadays, it is an absolute must for any small business! I urge you to develop strong marketing and advertising skills so you don't waste time promoting yourself where nobody's looking.
Educate Your Team — Invest in your salons greatest profit potential by educating your team. If you can show your team how to double and triple their income, you will double and triple profits. Take the time to carefully craft your team and hone them into the type of salon you've always envisioned owning. Educating your team also has the added benefit of keeping team members by showing you care enough about them to want them to improve in their own productivity.
These are the best business tips for running a successful salon. By following these steps, you'll see a dramatic improvement in your work environment and your income.
And this is just the beginning. The next year will be a challenge for salon owners and hairdressers. I urge all of you to renew your passion and seek out on going education. On Nov. 13, I will be presenting my personal growth all day success seminar for your team in Las Vegas, which will greatly benefit both you as an owner and your entire staff.