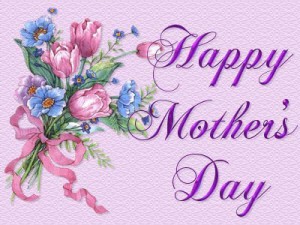 Happy Mother's Day!
"There is only one pretty child in the world, and every mother has it"

A Special Mothers Day Greeting from Jon Gonzales
I want to pay a special tribute to all the mothers who are working as hairdresser's, salon owners and beauty professionals working in the beauty profession. I respect and applaud you for your efforts in wanting  a better life for yourself and your family.
For many married and single mothers who have a difficult task in trying to balance your career and family, I especially want to hope that your day will be special,I especially hope that your special day  happens 365 days a year.
Trying to balance work and family is an awesome task,especially in today's changing and challenging business climate.  For those of you who are mothers who own your own business, I applaud you for having the courage and willingness to make the sacrifices needed for a successful and profitable business,for yourself, your team , and your family.
In today's tough economy, I know how difficult and challenging owning a business can be especially working long hours behind the chair.  I also understand the peaks and valleys of business and life. It is my wish that I can help you ease the worry, stress and challenges you face daily in your business by providing the support and guidance as your friend and hopefully your mentor.
Recently I met a woman whose niece is 12 years old and undergoing treatment for life threatening brain tumors.  Her mother, who is a hairdresser, recently returned to work and only had one customer all day. Please say a little prayer to help this special mother endure the pain and struggles as she tries to help her daughter get well.
Despite our own  challenges  we need to be thankful for our families, good health and the many opportunities available to us here in the United States and in Canada.
I promise to create an educational system that will help you overcome the peaks and values building a hairdressing career or business.
To all the  mothers who work in the beauty profession I wish you a very Happy Mother's Day!