About Jon Gonzales – Salon Consultant, Personal Development Coach, Educator & Author
Jon Gonzales, well known spa & salon consultant, enjoys sharing his real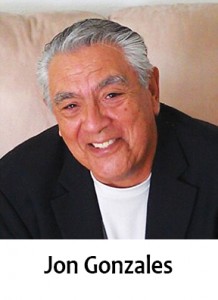 world knowledge of salon success, salon management and hairdresser & salon marketing strategies.  He has been in the beauty industry for over 40 years and is the President and Founder of Hairdresser Career Development Systems (HCDS).  He has career experience as a hair stylist, successful salon owner, lecturer, seminar leader, salon consultant, motivational speaker & personal development coach, entrepreneur, educator and author.
Jon created HCDS to provide the beauty industry with real education and real solutions to the challenges faced by hairdressers, salon owners & managers and other beauty professionals.  HCDS is free of any special interest group…does not promote product…and is dedicated solely to education that produces career and business growth.  (Watch video below to learn more.)
Stephen Cito
HCDS Associate for Canada
Stephen Cito is a dedicated professional with expertise in salon/spa ownership, management and personal empowerment. Cito's powerful presentation as a leading educator, motivational speaker and platform artist for salon/spa owners and hair stylists has motivated and empowered the lives of many individuals both in Canada and the USA.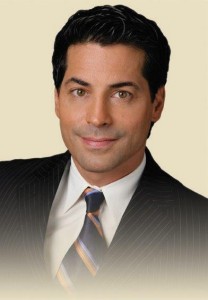 Jon's Educational System
Click on the links below to learn about Jon's "Beauty Industry Educational System":
Jon's seminars and educational materials are receiving rave reviews, throughout the US and Canada, for providing easy to understand, affordable salon owner and hairdresser education that help his colleagues better meet the business and career challenges they are faced with in the real world!
If you've ever heard Jon speak, you've probably heard him say, "To succeed, today's beauty professional needs to know more than just how to cut and style hair."  Jon founded HCDS to fill this educational void and is committed to helping you raise your standard of living and achieve high levels of excellence…personally, professionally and financially!
Jon's Hard-Hitting Business Articles Have Been Published In The Following
Salon Sense Magazine
American Salon Magazine
Canadian Hairdresser Magazine
Vibra Magazine
Stylist Newspaper
Jon Gonzales Has Appeared at the Following Beauty Industry Trade Shows
I B S New York, NY and Las Vegas, NV
Chicago Midwest Show
Premiere shows in Orlando, FL and Birmingham, AL
Allied Beauty Shows in Moncton, Toronto, Edmonton and Calgary
Bronner Bros. Atlanta, GA and Baltimore MD
International Show in New Jersey, NJ
Beauty Revolution Show in Los Angeles, CA
Texas Beauty Show in Dallas, TX
Heartland Beauty Show in Minneapolis, MN
And many more
Educational Books & Guides for Salon Owners and Hairdressers, Written by Jon Gonzales
If you're ready for real world education – free of hype & product promotions – we invite you to browse this website, check out Jon's seminar schedule and also connect with Jon Gonzales on his social media pages.