Nov 13, 2017 |  Las Vegas, NV
"Success Secrets of Top-Earning Stylists
& Beauty Professionals"
 A Personal & Professional Development Seminar – Only $129!
For Stylists & Beauty Professionals Who Know They Need More
than just Technical & Artistic Skills

Are you ready to be a Peak Performer?
Do you want to maximize your full learning and earning potential?

Do you want to be in the 5% who stand above the crowd?

Do you want to attract an upscale and loyal clientele?

Do you want to learn how to promote your skills with social media?
If you answered "YES" to any of these questions, you MUST attend this seminar!
Nov 13, 2017  –  9 am to 5 pm  –  Las Vegas NV
What you didn't learn in beauty school could be sabotaging your growth and development.
Beauty school taught you the basics and helped you pass your state board exam, but if you want to be an upscale professional, earning a higher income, you're going to have to learn more than just depending on your artistic skills.  You need to go beyond mediocrity if you want to gain that all important competitive edge over your competition. Good is not enough anymore. Without the knowledge and expertise needed to excel beyond the ordinary, your growth and full earning potential will be limited. Jon shows you how to work smarter, not harder.
The "Success Secrets of Top-Earning Stylists & Beauty Professionals" seminar helps you reach higher levels of excellence.
Jon's all-day Success Seminar will help you take a step by step approach to create value in yourself and your skills; to create a demand for your services.

Everyone interested in achieving more, personally or professionally, should take advantage of this class. — Terri Winston, Salon Sense Magazine

Jon shares his more than 43 years of experience as a sought-after motivational speaker, entrepreneur, educator, career building coach, business consultant, hairdresser/salon owner, seminar leader, and author. His book, A Hairdresser's Guide to Success, and tough-love seminars and educational programs are receiving rave reviews throughout the U.S and Canada.

Unlike many beauty industry trade shows where the emphasis is on products and glitter & hype, the emphasis in this unique seminar will be on real education and you; helping you maximize your full learning and earning potential.

Your reward for attending will be greater fulfillment and passion in the career you have chosen, PLUS a higher standard of living that offers unlimited potential.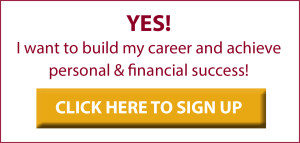 Here's what you'll experience in this exciting seminar:
How to create upscale value in yourself, your skills & your services – Start getting paid what you're really worth – easily doubling or tripling your current income!

How to build a loyal clientele – Customers who'll enthusiastically recommend you to their friends and family!

How to build and improve powerful people & communication skills – People who like you keep coming back, time after time after time!

How to beat the competition – Make sure you're the one in demand when customers come looking for hair styling  & beauty services!

How to make sure your customers stay with you – Learn how to identify and avoid the major reasons for client loss!
But that isn't all… not by a long shot!
In the "Success Secrets of Top-Earning Stylists & Beauty Professionals" seminar, Jon gives you his personal tips, strategies and tactics for re-motivating and re-invigorating your career commitment:
How to identify and overcome career obstacles and vocational pitfalls so many of us in this industry face,

How to overcome burnout, while renewing your passion to succeed and prosper,

How to build and develop your self-confidence and self-esteem, seeing that your profession is something to be proud of!

How to plan for financial independence and long term job security, and…

Jon's proven, powerful guidelines for self-motivation and self-management. The winners in this business know there are no excuses for failure, and success must ultimately come from within yourself.
Who Needs To Attend This Seminar…
You were very helpful, organized lots of information, right on the money, excellent seminar Jon. — T. San Giorgio, Ontario, Canada

The Success Secrets of Top-Earning Stylists & Beauty Professionals seminar is a practical, no nonsense, down to earth blueprint for success – especially geared to hairdressers, stylists and beauty professionals eager to take their skills and their career to the next level.
Frankly speaking, if you're content to just get by, then this isn't for you. But if you've made the decision to be a peak performer – letting nothing stand in the way of your future success – you won't find a more powerful presentation than Jon's seminar.
Make no mistake, you're not going to find anything else like this seminar!
Your Journey to a Brighter Future Starts Here!

One Fantastic Day, One Unbelievable Price!  –  Just $129!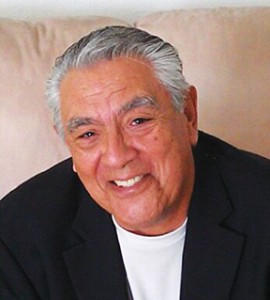 Join Jon for a powerful day that promises to change both your professional and personal life!  A seminar that will give you all the tools you need to be among the best in your profession.
I've been to all the seminars, yours is the greatest. — Adel's, Bellflower, CA.
Admission?  Jon has set the tuition for this seminar at an investment any serious professional can afford… in fact, you can't afford not to attend at this rate. The entire Success Secrets of Top-Earning Stylists & Beauty Professionals Seminar is only $129, which gets you all of Jon's invaluable insight and experience for taking your hairdressing or beauty career to heights you probably never before thought possible.
Seating Strictly Limited!
Start investing in your own career growth and financial security by signing up for the Success Secrets of Top-Earning Stylists & Beauty Professionals Seminar today – right now in fact. Simply "Click This Link" and reserve your seat, or if you prefer… call us at 1-800-390- 4237 to register today.