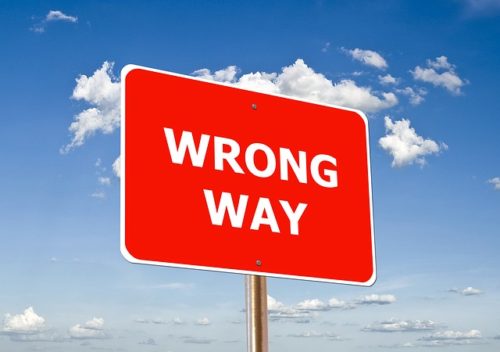 In today's competitive business climate, hairdresser mistakes can undermine your growth and development. Making mistakes most often leads to losing customers, something our salons cannot afford in a very competitive job market. No one's perfect, nor does any one perform poorly on purpose. Sometimes, mistakes happen. Here's a list of common hairdresser mistakes that are hampering your performance and productivity. Avoid these simple hairdresser mistakes to become more efficient and successful in your quest to build a high end clientele.
Maintain Stability — Far too many hairdressers cross off unhooked time on their appointment books, or show an inconsistent work schedule that limits their availability. Don't make the same mistake, set your schedule and stay in the salon. If you're busy, use your time wisely by observing fellow employees and making yourself available for drop ins and phone calls.
Measuring Your Referrals and Customer Return — Sometimes we as hairdressers have to look in the mirror. We can't always blame the boss because we're not busy. One tip to help you is to monitor your customer feedback, return rate, and your referral rate. If you don't see these clients for a period of time, you may want to send a note saying, "I miss you".  

Not Inviting Feedback — Invite customer feedback as well as feedback from your boss. Let your boss and your clients know you value their input; they will appreciate your honesty and desire to exceed owner and client expectations. If you receive criticism, consider it an invitation to perfecting your skills and customer service. Give them permission to offer constructive criticism without taking this criticism personally. I have yet meet a salon owner that wants to see their own staff fail.
Unprofessional Appearance — If you want to be respected and compensated like a professional, look and act like a professional. Hairdressers are in the business of improving appearances. Start with your own. Make sure you always look good, happy, and ready to serve.
Don't Involve Customers in Your Personal Problems — At times there can be a fine line between being friendly and interactive with your clients, and pulling them in to your own personal drama. Be aware and don't cross the line. You are there for your customers, not the other way around. Our customers have enough problems of their own, they don't need to be part of our own.
Not Recognizing the Power of Customer Service — Customer service is often measured not by meeting your clients' expectations, but by exceeding them. Go the extra mile with customer service. The rewards of doing so can go beyond even your highest expectations.
Frequent Salon Changes — If at all possible, seek to find a solution to any work-related stresses that may have you considering leaving your current job.  If you still believe a job change is in your best interest, do so in an ethical manner. Never burn the  bridges behind. You may need references (or a chance to return at a future date).
Poor Work Habits — We are creatures of habit. Absenteeism and tardiness is a big problem in our profession. Work hard to value the time of your customers as well as the salon's reputation.  Showing up and on time creates a sense of trust and projects professionalism to your clients and your boss. Place great value on your customers time.
Taking Personal Calls— Every client deserves your FULL attention, don't leave them behind when the phone rings. Unless it's an emergency, use your break to chat with friends, or to return phone calls.
Poor Customer Handling Procedures — Always greet your customer with a sincere and caring attitude. Develop powerful people and communication skills. You never get a second chance to make a positive first impression.
I will be addressing this topics at my all day seminar on Monday, August 14th in Las Vegas, Nevada. Click here for more information.