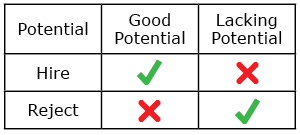 "Team building is a critical management skill ." Jon Gonzales
One of the biggest challenges salon owners face when making a hiring decision will depend on making the right decision when selecting a new member to your team. A hit and miss approach to hiring people is just unacceptable, especially in today's volatile business climate.  When you make your final decision, adding a new member to your team, make sure they share your vision, goals and quality control standards and will they be compatible with your other team members.
As I travel throughout the United States and Canada meeting salon owners,I'm always asked the same questions by salon owners. How do I hire the right people? What do I look for when evaluating a new applicant? Do they have a stable work record? Hiring experienced vs. inexperienced workers?  How do I develop my staff development program? What do I look for in finding my diamond in the rough?  Should I develop a non compete agreement?  The list of questions goes on and on.
First of all I do not believe hairdressers perform poorly on purpose. Many of our challenges are caused because of poor  decision making on the part of salon owners when considering adding a new member to your team.
Lack quality  training and education of many hairdressers during their formative years in beauty school is where our challenges begin.

Most people that enter the beauty profession do so with unrealistic earning and career expectations. They see all the glitter and hype and fail to learn basic salon skills for our everyday customer who wants  easy to manage hair styles. Without the proper education and mentoring, many of our young hairdressers soon become discouraged and eventually leave the profession. Many more go from salon to salon searching for that perfect salon. Along the way they develop poor work habits and a negative mind set. There are no perfect salons nor perfect hairdressers.
I think you will all agree that 9 months of beauty school is not enough time to teach them all the skills they need to work in an upscale salon. Skills such as people and communication skills, hands on experience on real people, learning the power of customer service, honesty and a code of ethics, creating value in their skills,and much, much more.
In the absence of an apprenticeship program train and develop your own.
Assuming you already have a staff development program and have chosen your new member I suggest the following.
Clearly Define Your Terms of Employment in your Employee Handbook. Refer to my chapter on Staff Development in my book Creating Your Salon. Click here.

Probation — I suggest that you set a six month probation period. Make sure you state that your salon is an at-will salon which means that you can let them go during probationary period and they can quit at any time as well. This gives you time to evaluate their progress and development.
Employee Hand book — How can you expect your staff to perform if they don,t know what's expected and how your expectations will be measured. Your employee hand book should be the foundation to developing your team and help you avoid many of the challenges of managing people. Excellence does start at the top.
Salon Orientation-— Make sure you cover everything from draping, customer handling procedures, telephone etiquette, quality control guidelines etc.
Clearly Define Your Quality Control Standards — Before you allow your new member to your staff to work on any customers, make sure you begin a orientation of your salon procedures, review your employee handbook, then let them slowly assist, observe other hairdressers. When you feel they understand  your quality control standards , elevate to junior stylist at reduced prices under your supervision.
Junior stylist Training Program  — when you feel they are prepared to work on customers ,implement your junior stylist program, let them work on customers at reduced prices under your supervision or director of education. Refer to my junior stylist program under reports. I will be showing you how to develop and promote your own apprenticeship program at my 2 day business seminar in Las Vegas July11-12. This is an excellent way to ween them into your team without compromising your client retention efforts.
These tips can eliminate many of your internal challenges and help you take your staff and business  to the next level
I will be presenting my all day personal development seminar for your staff in Las Vegas, Nevada September 9th.
I urge you to make your staff aware of this motivational and educational seminar. Click here.