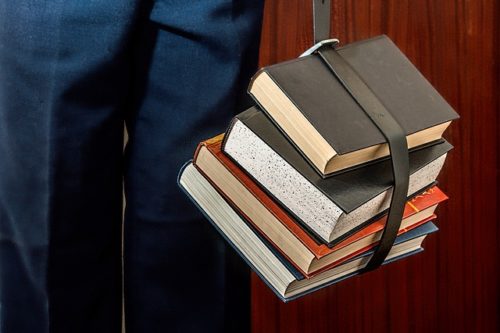 "Live as if you were to die tomorrow, learn as if you were to live forever." – Gandhi
Finding quality and affordable education in the beauty profession is becoming increasingly difficult. In my opinion 90% of education in the beauty profession is focused on the needs of product companies seeking to brand their name or products. Yes retail is important, but more and more of these product companies urge us to sell their products to the consumer only to see these same products sold at cheaper discount at Wal Mart. In short, they don't care about you and your salon. There's no loyalty.
We have forgotten that the heart and soul of our profession are the hairdressers and salon owners. Their success will benefit everyone including our product companies. Sadly incomes for hairdressers are at the poverty levels and salons are going out of business at an alarming rate.
Many of these companies present good educational classes on how to use their products, but I believe these are nearly always biased towards the needs of the product companies disguised as education.
Finding unbiased quality and affordable education that focuses on the needs of the people who work in the trenches is paramount for our industry's survival.
Your real challenge is to find affordable and quality education aside from the glitter and hype so prevalent in the beauty profession; seek out education that focuses on your educational and business needs that will help you develop your full learning and earning potential,  and help you raise your standard of living. You need an education where the focus is on you the working hairdresser or salon owner.
In search of finding quality education, many of you pay your hard earned money on education, and then are disappointed in the quality of education that you need to succeed.
The following tips will help you find a quality and affordable education:
Is The Focus On You? —  Will their program, class, or seminar really help you in your daily job? Will it equip you with the skills you need to earn a higher income? Before enrolling, be sure to carefully check their web site and seek references from people who've already gone through the program.
You work hard for your money, so make your education worth what you pay. Don't spend a dime before you've done your research.
Is There a Guarantee? — Make sure there is a guarantee that you can receive a refund if the education you paid for did not measure up to your satisfaction.
Educator's Background— How much experience does this educator possess? Do they a have a great background of experience? Do they possess experience as a hairdresser or salon owner who understands your challenges? Have they ever owned a salon? Are their classes reasonably priced? If they are coaches, are they affordable and effective?
Separating Glitter and Hype from Quality Education — Is very prevalent in our profession, inexperienced salon owners and hairdressers can be greatly influenced by this, especially when visiting trade shows and expos. Sometimes, you have to go outside our profession to find quality education. It's not about finding a glamorous education, but an affordable, high quality one instead. It's not just being a good hairdresser, it's about being a good business person.
Back up Support — Will there be ongoing support after the class, session, seminar, etc? Can you call for help when in need of helping your audiences support and encouragement? If all you get is that one time education, what are you really gaining from paying for this education?
These are but a few guidelines in finding truly educational resources. I do hope they are helpful. Remember, you are in charge of your education! Don't get swindled, rather get the tools you need to make your salon a success.
There's a growing need for education in the areas of developing your interpersonal and people skills, excelling at customer, client retention, personal growth and development, personality development, salesmanship, a better understanding of running a business, a better partnership between hairdressers and management, self-promotion, the power of social media, and how to avoid the many pitfalls there are in maintaining a business.
I formed Hairdresser Career Development Systems free of any special interest groups in an effort to help you find solutions to the many challenges you face daily in your careers and business. My only business is education, focusing on the educational needs of my colleagues, sharing 43 years of salon ownership and ten years as an educator.
I will be presenting my all day, personal development seminar for beauty professionals who want to learn more than just maintaining their artistic skills. The seminar on Monday November 4th in Las Vegas, Nevada.
It is my wish that these few tips will help you make better informed decisions based on facts , not guesswork.