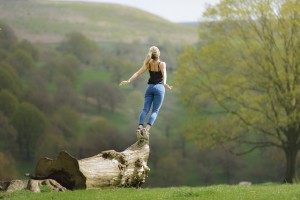 "You are special and unique. Live up to your own expectations, not the expectations of others."

Developing self confidence is a critical component to finding happiness within — personally, professionally, and financially.
We live in a very changing and uncertain economic climate. Many people fear the unknown; many more are in denial and refuse to change with the times. The beauty profession requires new thinking, new ideas, change, extra effort, and sacrifices. Without self confidence, these challenges will become overwhelming for any hairdresser or salon owner. Those who lack confidence in themselves will simply be unable to tackle the day-to-day challenges facing a salon
It is my wish that the following guideline will help you bring out the power within and renew your passion to succeed personally, professionally, and financially.
Follow these tips with passion:
Believe in Yourself — No one can stop you from reaching higher levels of excellence. You and only you have the personal power to make your dreams and goals a reality. Challenge yourself every day towards a program of self-renewal and behavior modification. Look yourself in the mirror and say, "You can do this."
You better believe in yourself, because you're all you've got.
Read — You have spent the majority of your learning experiences cultivating your artistic skills, now it's time to learn how to work smarter, not harder. Think like an entrepreneur, develop a passion for education, read books on personal growth and self-improvement. Train your mind to better develop your self confidence.
Self-Education — Along with reading, a formal education will help you get by, but self-education will make you a fortune. Don't always trust the system or others for your success and happiness, because they all have their own self interests. Do your own research online, or talk to other salon owners about how they tackle their confidence issues.
Never accept mediocrity, set higher standards for yourself, the higher your standards, the higher your rewards. Please review my Hairdressers Guide to Excellence Audio C.D  Click here let me mentor you towards higher levels of education and developing self confidence.
Think Outside the Box — Don't follow the crowd—dare to expand your potential by being open minded towards people with different viewpoints. Ask questions of those around you, especially those who have success. People love talking about how they made it, so take someone out to coffee and bring a notepad to take notes. Surround yourself with positive successful people with more experience than yourself, learn from them, then try to do it better. Dare to be a contrarian.
Positive Attitude — Always look for the good in life, in your job, and yourself. If you look hard for the positives in your life, you won't see too many of the negatives. Excellence begins with a positive attitude. Remember to smile, and be able to laugh at yourself when you make a mistake. Look for the good in others.
There will be many peaks and valleys to endure while developing your business and career. That's part of the growing process. But by developing your self confidence now, you'll be able to learn from your mistakes and move on. You and you alone have the potential to make your dreams a reality. Keep striving for self-improvement every day. You have the power to unleash your full learning and earning potential. Help is available, but the choice is yours.
About Jon:
It took me 45 years of to reach the top. Yes it was a tough journey, and yes I wanted to quit many times, but my motivation to keep going was my family. I formed Hairdresser Career Development Systems, so I can help make your journey easier than mine. For more information and educational resources click here.
On August 14, I will be presenting my personal growth and development all day seminar for committed hairdressers and beauty professionals who have a passion for learning and self improvement.