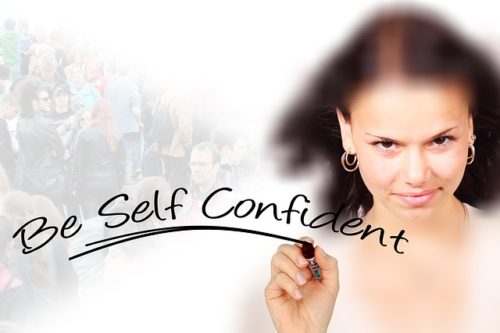 Learn How to Avoid Reaching Your Breaking Point

"You"ll add to your joy when you count your blessings"
You have a busy day ahead of you: you're personally booked solid when one of your staff members calls in sick at the last minute on a busy Saturday.
You just received your profit and loss statement from your accountant telling you your cash flow is in the negative, another one of your hairdressers is late for work; you've just found out a disgruntled ex-hairdresser stole your salon's customer list and is trying to recruit one of your hairdressers to join a competing salon.
Your staff is receiving a recruitment letter from a competitor, offering higher commissions or booth rental options; you find it difficult to find good hairdressers to join your team. You're fighting a cold, working 12 hours a day behind the chair. Business costs continue to rise. You feel guilty about neglecting your family.
A low-cost franchise just opened up across the street. You feel overwhelmed due to time restraints; you're trying to find time to train your new young employee.
You sometimes feel you're all alone. That nobody cares. That the challenges keep coming and life doesn't let up.
You know what I'm talking about. I think you'll all agree that the beauty industry has not adapted to change in a very competitive job market. Owning a business in today's tough economy is quite a challenge, and the stress can feel unbearable. Despite these challenges, I see a coming boom for well managed high end salons with highly educated high end stylists. The secret is not giving up, even when times are tough. And don't worry—you're not alone. I've been at the breaking point many times over the forty-one years I owned a salon, but here's how I stood tall despite it all, and retired debt free. There's hope that anything's possible for you and your salon. If I can do it, so can you.
Here Are A Few Tips For Conquering Your Breaking Point:
Seek out Help — Seek out help from a mentor and continue to pursue education and knowledge, especially in the business management aspect of salon ownership. Knowledge is a great motivator. Education will help you meet these challenges with confidence. A trial and error approach to finding solutions to these challenges is just too costly! Be honest with yourself and get the help you need before you've reached your breaking point.
Learn to Work Smarter, not Harder — Help is available! You have spent your entire career developing your artistic skills; now it,s time to develop your business management skills. Become an entrepreneur, think outside of the box, and don't follow the crowd to find your own success.

Always Look at the Positives in Your Business and Personal  Life — Recognize that there will always be peaks and valleys in business and in your life. If you keep looking for the positives in life and in business, you will overcome these challenges. Always remember to smile.
Never Give Up — Failure is merely another opportunity to start over again, wiser than before. Sometimes failure is a great teacher! Use it to learn from your mistakes and move on. As long as you keep your competitive spirit, seek out help and education, and persevere when the going gets tough, you will prevail. No one ever said owning a business is easy.
Laugh a Little — It's just one of those days: it could be worse, but only barely.  Be thankful that you have a great family, you have good health and you live in the United States. Commiserate with your hairdressers, even sharing a look during "One of those days" can encourage your employees that you're going through the same hard day that they're experiencing. Stay positive and be thankful that you have the opportunities to be as successful as you want to be. Tomorrow is another day that will give you another opportunity to succeed.
Don't Over React — Carefully identify your challenges over the weekend, then prioritize and address your problem in a calm state of mind. Work hard to create a positive and professional work environment. Every minute that you are angry, you lose a minute of happiness.
Delegate — You're not alone, and you shouldn't carry the weight of your salon on your own. Organize and structure your business.  Don't try to do everything yourself; ask others for help.  If you're not sure how to do accomplish this in your salon, I discuss it here in my management books.
Enjoy Some R&R – Get some exercise, spend time with your family, go to a movie, read a book, try to take a couple of days off at a nice resort. Remind yourself of the vibrate world outside of your salon. Resting is important, you need it to renew your passion for running a salon. Don't worry…your business will still be standing when you return.
Call a Friend or Colleague — If salon owners organized a support group, many of our everyday obstacles could be addressed and eliminated. A salon owners meeting once a month or week, seeking feedback from one another would be a great start. I'm currently creating an Inner Circle Discussion Group on LinkedIn for this very purpose. Talk to your fellow salon owners and share your knowledge and experiences, while learning new insights and opinions from others.
2017 will present many challenges for hairdressers and salon owners.  If you follow the above guidelines with an open mind and develop a fierce determination to succeed, you will be able to regain your passion and competitive spirit with confidence and build a profitable business and team. Help is available; you don't have to face these challenges alone. As a salon owner and hairdresser, and in an effort to be objective and focused on your business and educational needs, I formed Hairdresser Career Development Systems, free of product companies or special interest groups, helping  you reach higher levels of educational excellence. I do hope you can attend my no holds bar 2 day seminar on May 15-16 in Las Vegas. Don't be left out!