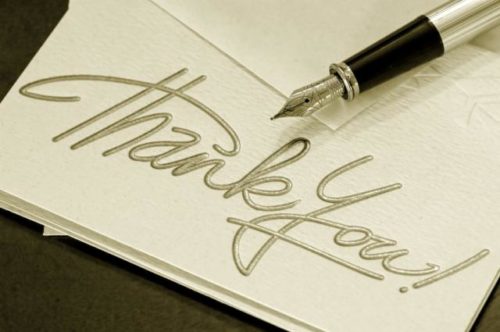 Customer loyalty is paramount to maintaining your salon's business in our day and age. Most clients never complain when they are unhappy patronizing a business. If they dislike a particular service or the way they were treated at your salon, they probably won't tell you—they'll simply go to another salon. A recent study showed that 96 percent of people who patronize a business never complain when dissatisfied, and 91 percent of those 96 just never return. Customer loss affects your entire team and the growth and profitability of your business.
It is critical to find out whether your clients are satisfied with your services, and if not, to find ways to win back customer loyalty and trust. Trust me, one the key secrets to your salon's success will be your ability to maintain business stability and growth by building your customer loyalty.
Key Steps to Building Customer Loyalty:

If you want to build a successful business and gain customer loyalty, you need to know what your salon is doing right and where you can improve. Comment cards are the perfect way to measure customer feed back. List three to five questions you want to ask your customers about their experiences at your salon and then print them on cards you can display in your front desk, or send them to a email asking them to comment on their experience at the salon.
Example Customer Comment Card
Customer Name:
Phone Number:
Email Address:
Help us improve our services; please let us know about your experience today:
| | | | | | |
| --- | --- | --- | --- | --- | --- |
| | Excellent | Very Good | Good | Fair | Poor |
| How would you rate our salon? | | | | | |
| How would you rate your hairdresser? | | | | | |
| How was our customer service? | | | | | |
| | | |
| --- | --- | --- |
| | Yes | No |
| Did we exceed your expectations? | | |
| Will you be back? | | |
| Will you refer your relatives, friends, and business associates? | | |
Comments or suggestions?
Thank you! We value your opinions. This information will help us to better understand your beauty needs and exceed your expectations.
Ask a friend or associates—whom your staff members do not know—to visit your salon periodically and report back to you about their experiences. Provide them with a list of guidelines to look for, and ask them to casually interact with your staff and clients to see if your customer service guidelines are being followed. After these visits, have your mystery shoppers fill out an evaluation form based on their observations (e.g. salon cleanliness, stylists' attitudes, quality of services, overall atmosphere, etc.). Then take action to resolve any potential customer service issues you feel needs to be addressed.
Email / Telephone Surveys
Make it part of your salon coordinator's job description to stay in touch with customers and ask for customer feedback. Create a short telephone script or email text for your salon coordinator to follow, like the example below:
"Hi, my name is Terry. I'm the salon coordinator at Joanne's Skin Care Center. This phone call is in strict confidence. I represent the owner who wants to make sure we met your expectations during your last visit. Do you have a moment to take a quick survey about your experiences at our salon? Great! First, would you tell me a little bit about your last visit to our salon? Did we measure up to your expectations? Will you return? Would you refer your friends and family?"
If she receives any negative responses, clearly listen to the customer's comments and thank them for their feedback. Then personally send a letter of apology and follow up with a phone call to resolve the issue with the customer. This will also serve as a goodwill gesture to let clients know you really value their business, earning their trust. Showing you care for each and every one of your clients is key to maintaining customer loyalty.
As the owner, you certainly see the quality of work leaving your salon. If you aren't pleased with a hairdresser's performance, chances are your client isn't either. Whenever you think a customer has received substandard service, follow up quickly to find out if he or she was satisfied and, if not, offer to make things right. A personal call from you or your salon coordinator will let the customer know you care about your clients and about the quality of your services. As a result, he or she will be more likely to give your salon a second chance.
Invite your customers to select from any member of your team
Place a notice at your front desk informing clients they are welcome to try a different hairdresser in your salon at any time. The last thing you want is to lose clients when they're unhappy with a stylist. Encourage them to feel free to select or change stylists at any time, urge them to never feel embarrassed or intimidated if they want to try another member of your team. All that matters is their satisfaction, not our egos. Keep them from taking their business elsewhere by making it easy and comfortable for them to try another hairdresser on your staff.
Offer your customers incentives and rewards for customer loyalty and to encourage repeat business. For example, after a new customer visits your salon, you might send a thank you card and include a gift certificate or discount they can use toward their next appointment. Or for current clients, you could introduce a frequent buyer program offering them coupons or discounts after a certain number of visits.
Customer referrals are the best way to expand your business and reward customer loyalty. The easiest way to encourage customer referrals is to offer your clients rewards for telling others about your salon. Let your clients know you appreciate and value their referrals by offering them merchandise, services, and gift certificates when they send in their friends, family members, and business associates.
Find out what your competitors are doing to encourage customer feedback and loyalty by checking out their websites, customer testimonials or endorsements, brochures, etc. See if there are any ideas you might incorporate into your own customer satisfaction strategy. Find out what your competitor's strengths and weaknesess are, and do it better.
In closing, I urge you to share this information with your staff. Enlist their support. Measuring customer satisfaction and loyalty is in everyone's best interest. It will only help you get better, and improve your salon's overall performance, productivity, and profits.
For more information on client retention and how to build a successful, profitable salon, I encourage you to read my book, Growing Your Salon. Click here