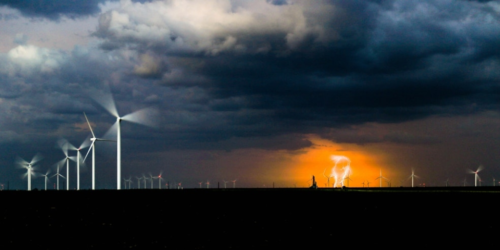 A cloud hangs over the heads of all salon owners. One of your biggest business challenges owning a successful and profitable salon will depend on your ability to avoid staff turnover and business instability.
In today's changing and volatile business environment, staff turnover will always be a great challenge to salon owners.The cost and time to find a quality replacement is just to costly. There are many things you can do to combat this growing challenge.
You can start by  creating conditions that fosters staff loyalty within your business. No business can grow when you experience staff turnover.
People will change jobs for many reasons: some will move, others for personal reasons and others by the belief that they can earn a higher income elsewhere. Turnover at some point will always be a possibility.
Many of your staff will be enticed to owning a suite, booth rental, offered higher commissions, etc. Start now to develop your staff retention system.
The following tips will help you improve your staff retention rate and maintain business growth and stability.
A Positive Salon Work Environment — No one wants to work in a negative salon environment where gossip, jealousy, and hostile energy run rampant. As a salon owner your challenge is to create a fun and productive work place. When adding a new member to your team, you must state in your employee handbook that salon gossip, pettiness, and negativity cannot and will not be tolerated. This type of behavior will undermine your efforts in creating a positive and professional salon environment.
Invest In Educating Your Staff — Invest in your greatest profit potential by educating your team. Work hard to improve  staff performance and productivity. Work hard at showing your staff how to be successful. If you can show them how to double or triple their income, you will double and triple your profits. I will be presenting my all day personal development seminar that will be invaluable in helping you to improve staff performance and productivity. Click here.
Hire The Right People — Always ensure you hire the right people. Make sure when you add a new member to your team that they share your vision, salon goals, and your quality control standards before you hire them. I urge you to develop a staff development program or you can follow my guidelines in my book Creating Your Salon. Make sure they are compatible with your other staff members as well. Clearly define your terms of employment, work agreement, and establish a probation period.
Your Employee Handbook — list your expectations, job descriptions and how you will measure their performance. How can you expect your new staff member to perform if they don't understand  your expectations?
Unity Among salon Owners — we have allowed hairdressers to turn owners against owners , we need to form our own alliance network with other owners in our community. I soon will be making an announcement about my Salon Owners Alliance Network .
Become a Mentor or Coach — Allow time in your schedule to help and mentor new talent. Show them that you do care about their development and happiness. Work hard to help them build self confidence and self esteem. Make sure they follow your salon orientation program.
Praise and Recognition — A little pat on the back from time to time can do wonders. Perhaps a little note of appreciation in their pay stubs saying I appreciate your hard work. You may want to take them to lunch on their birthdays or give them gift cards when they've soldiered through a hard day. Work hard to make members of your team feel like winners and appreciated.
Incentives and Rewards — Perhaps a gift certificate for dinner for two or movie ticket rewards based on performance. Team games are also productive and fun as well. A contest on highest retail sales, or divide in teams on which teams sell more color services. Reward the team that has more customer return rates and customer referrals. Keep challenging your hairdressers to higher levels of performance.
Do You Know How to Lead?  — We have to have the courage to take full responsibility for the success or failure of our salons and the people who work for us. Have you invested in yourself by taking leadership classes? Have you developed powerful business management skills? The true test of leadership is to be able to motivate, inspire, and get your team to want to follow you.
By following these steps, you can stay out of the storm and avoid staff turnover. If you're looking for more info on how to keep your hairdressers and improve your leadership skills, be sure to read my book Developing Your Skills.
We have many challenges occurring within our profession, I do hope these few tips will help you meet some of these challenges.