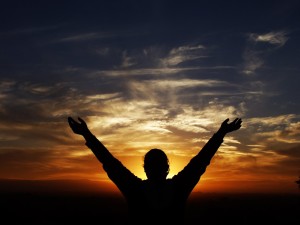 Last week I posted The Dark Side of the Beauty Profession. I urge you to click here to review last week's blog about the dark side of our profession to refresh your mind as we look towards the bright side of our profession. This week I want to present Beauty Profession Opportunities & The Bright Side…
Adversity Presents Fantastic Beauty Profession Opportunities
Nobody ever said owning your own business would be easy. Most people quit when the going gets tough. Adversity always presents fantastic opportunities for well informed high end salon owners and hairdressers. If we are to attract high end customers, we must develop high end salons and high end professionals. Over my 43 year career as a salon owner and hairdresser, I have learned people do not mind paying extra if you exceed expectations!
Yes, we seem to have plenty of hairdressers and salon owners, but how many beauty professionals and salon owners are passionate about their profession, have the determination to succeed and are willing to make the necessary sacrifices?
If we are to raise our standard of living, we must raise our level of beauty profession education and learn how to attract and keep high end customers.
The outlook is indeed bright because 240 million people need haircuts, 240 million people want to cover gray hair, the need to look good before a job interview, most people want to present a positive image or present a professional image.
A well educated beauty professional who loves his or her profession,loves people, and is committed to ongoing education will never be unemployed, once you create value in your skills or business, if you can follow these principles, I can assure you, you will create a demand for your services.
People often ask me if a career in the beauty profession is a good profession to enter into? My answer is 'yes'…provided you know and have what it takes to develop the skills to create a demand for your services. This is one of the few professions you can get all the overtime you want once you develop your skills.You control your own success or failure.
Beauty Profession Opportunities…A Potential Short Cut To Financial Independence
Beauty profession education is unlike college which requires hard work and 4-5 years of study at a cost of $70,000 to $100,000 before landing a job.  And, what's more is that many college graduates cannot find a job AND are in debt with student loans.
Now think about how long it takes to go to beauty school and how much it costs. Get the picture? In my opinion, a career in the beauty profession and success as a salon owner, can be a short cut to financial independence once you receive the proper business management education and mentoring from successful people.
Beauty industry opportunities are varied and allow you to go into one of many professions, such as:
Beauty industry educator
Image consultant
Skin care
Make up artist
Entrepreneur
salon manager
Sales rep
Platform artist
Nail techs
Massage therapists
Salon/Spa owner
Beauty school owner
the sky's the limit…
Why Do So Many People Struggle Or Fail In Their Beauty Profession?
Many reasons including:
Apathy and indifference towards education and self improvement
No passion for the beauty profession they have chosen
Inability to find quality beauty industry education that is not product related
Failure to develop other critical skills
Turnover and business instability
Poor leadership skills on the part of the owner
Lack of business management skills on the part of salon owners
Poor customer service
Lack of knowledge on how to successfully compete
the list goes on and on…
A Beauty Industry Boom Is Coming…Are You Ready To Get Prepared?
As more and more hairdressers leave the profession or do just enough to get by, the demand for real beauty professionals will be huge.
As more and more salons struggle or fail, well managed high end salons will prosper. In other words, I see a coming boom!
Do you want answers on how to avoid the dark side of the beauty industry?
Do you want to learn about solutions to the many challenges salon owners face daily in their salons?
Are you concerned, as a salon owner, about the future growth of your business?
If you answered 'yes' to any of the above, I urge you to get the help you need by attending my hard hitting 2-day seminar on July 11-12 in Las Vegas, Nevada. Click here for complete details and registration information for my "Soaring to New Heights for the Entrepreneur Salon Owner" seminar. Don't miss out, click the link right now!
Warning:  This business management seminar is all about you and your salon business! If you want the glitter and hype you see at hair shows, this seminar is not for you!  But, if you want to build & grow your salon business and find solutions & opportunities in the beauty industry, I invite you to attend. Because I respect you as professionals, I know you want straight talk,I will not sugar coat my words just to make you feel good,but I will give you solutions to the many challenges you face in your salons.
A shake out is now consuming our salons and our profession,only well managed salons will survive and prosper.
The future looks bright for those of you who want real education that focuses on your needs.