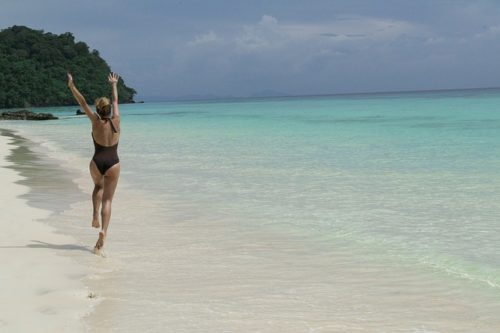 "Find a place within where there's joy and the joy will burn out the pain." — Joseph Campbell
Do you sometimes feel overwhelmed? Do you sometimes lack the energy to perform at peak performance? Do you sometimes feel tired with no energy?
Do you sometimes feel all stressed out, and worry about your bills? Do you find yourself sometimes feeling bored at work?
Burnout is usually caused by physical and mental exhaustion caused by stress and worry, fatigue and other factors.
Signs or symptoms from burnout can be caused by many factors, either at work, your personal life, or financial difficulties.
First of all, most people experience some form of burnout from time to time, the difference is some people handle burnout better than others.
As hairdressers and salon owners, burnout can hinder our performance at work, can severely undermine our ability to perform and affect our standard of living.
The pressures of owning your own business or the challenges of building a successful hairdressing career  can also lead to burnout as well.
You can easily combat burnout by recognizing the warning signs by lack of motivation, stress, fatigue, complacency, complacency and depression.
When you start experiencing these symptoms, your body is telling you to slow down.
Follow these tips:
Take a Break —start the day with a positive attitude by taking about ten minutes of meditation, making sure you tell yourself every day I can. Learn self motivation techniques. I urge you to view my morning inspirational thought for the day at 7:00 a.m PST every day Mon. – Thur.
Do Something out of the ordinary — take your child to the zoo, visit your grandparents, or even go to a movie in the middle of the week.
Exercise ,Rest, and Relaxation — go for a walk, a little exercise, eat healthy ,or simply read a book. Maybe get a massage or facial.
Read a Motivational Book — read a book on self-motivation and personal growth.
Seek Out Help — ask your boss for help,perhaps ask your boss for a day off ,let them know how you feel,this will improve your productivity.
Regain Your Passion —– develop a competitive spirit, work to be a fierce competitor.,but at your own pace. Discover the benefits self improvement. I will be presenting my popular two day business seminar early next year in Las Vegas On Monday I will be presenting my  all day personal development seminar also in Las Vegas. Check it out.
Seek Out Self-improvement —  ongoing education will help you renew your passion to succeed. The door to education and self-improvement is never closed and is an excellent way to overcome burnout. Learning by trial and error is extremely stressful.
Have Fun and Laugh a Little— Get away and have some fun, count your blessings, like good health, family,  meditation etc. Always look at the positives in life.
Seek out Knowledge — you may want to read a book on relaxation and how to avoid stress and worry.
Vacation — maybe a little 2 or 3 day vacation away from your business. Don't worry ,your business will still be there when you return.
Everyone experiences burnout from time to time, your body and mind is simply telling you to take a break and enjoy your life.  Stress and worry  will prevent you from being as productive as you want to be. Take time to live up to your own expectations . It's okay to be a little selfish once in awhile.
You can and you will overcome burnout if you follow the above tips
The above tips are ways that I personally combat burnout,it has worked for me, I know it will work for you.